Everything You Need to Know About Jersey Patch
November 12,2022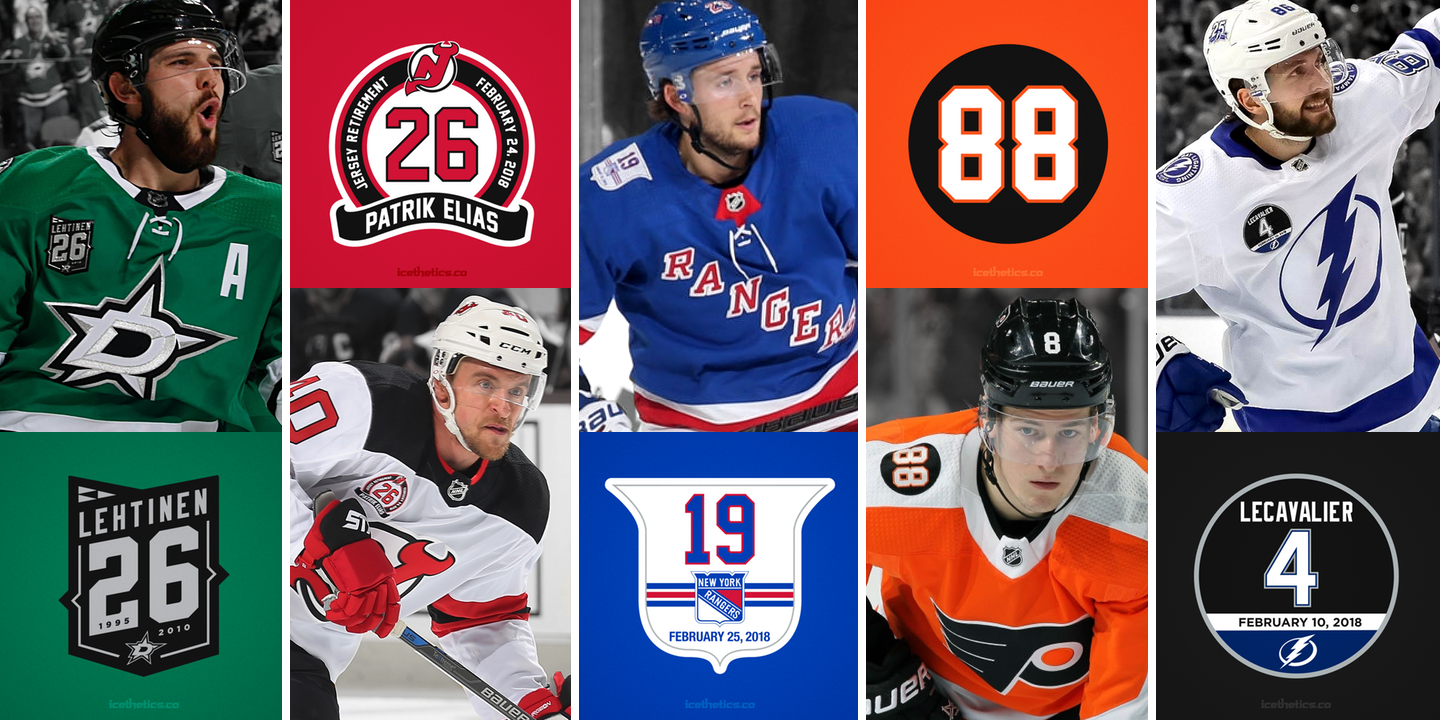 What is a Jersey Patch?
A Jersey is a long or short sleeve shirt used primarily for sports activities and made mainly from a knitted garment. Back in the year after World War II, jerseys were only made from cotton or a wool jersey - a soft, stretchy knit fabric from which the word 'jersey' came.
A patch is a garment or part of cloth used to cover, fix and strengthen a hole or weak area in clothing. Through time it evolved to be an official part of the military uniform, to where it stands as an identification or mark of a person's position in the infantry. Soon, it became a fashion item, a statement, a logo, and anything that can represent personality or anything a person fancy and be able to put on clothes, shoes, bags, and even hats.
A jersey patch is a patch used in sports uniforms. They are usually the team's logo, the player's, or the team's name. Nowadays, jersey patches are not simply patches of the types mentioned above. Especially in basketball, a jersey patch may come from sponsors, which means a big deal of cash.
Here, we will discuss everything you need to know about jersey patches. Where to buy it and how we can attach it. Read on!
Who wears Jersey Patches?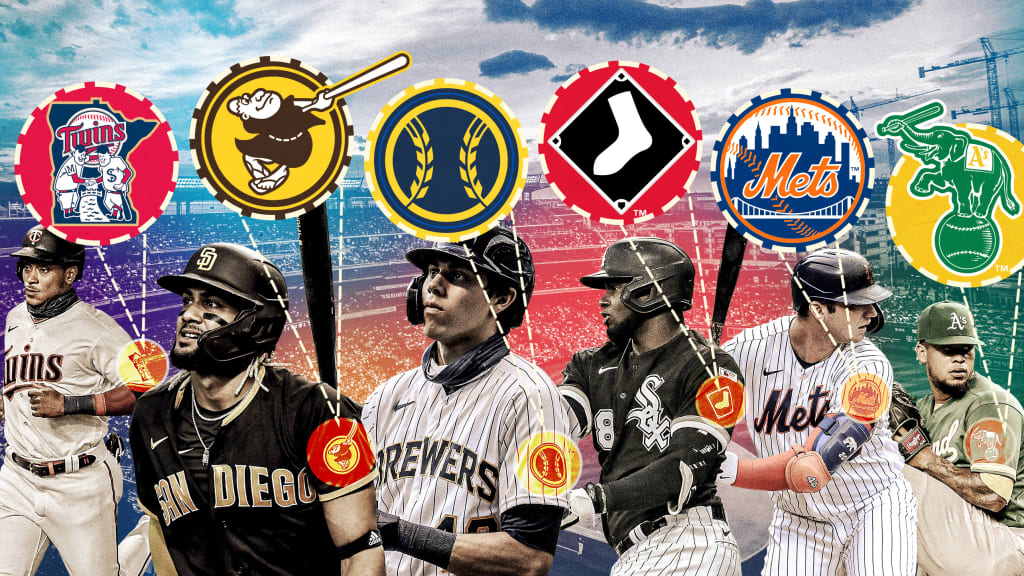 Jerseys are styled accordingly to support comfortability and usability for their users. And its material made is suited to give a breathable and lightweight feel to enable the wearer to move briskly.
1. Sports Players – Of course, the top users of jersey patches are sports players. They usually have their number patch that represents their position in the team.
2. Sports Fans – Nothing can stop a fan from wearing this favorite team's jersey patch or player. Mostly these jersey patches are the remembrances of their sports idols.
3. Cheerleading Teams – There is a separate uniform intended for the cheerleading team, but they also have Jersey patches on them for sure. They represent specific sports teams and probably need to have an emblem.
What patch types can you use for Jerseys?
1. Embroidered Patches – This type of patch is a patch for all seasons. It is used more often than any other patches available in the market. Embroidered Jersey patch gives a traditional yet classy look to a player's uniform.
2. Woven Jersey Patches – Like the embroidered patch, woven patches are one top choice among the other patches in terms of versatility and usability. It allows the users or the designer to explore any figures for the patch because it uses thinner threads and needles.
3. Printed Jersey Patch – Uncommon but is now highly explored among jersey patches. It gives a more vivid and detailed design on the jersey patch.
4. Chenille Jersey Patch – This patch is commonly used on numbers or symbols on a jersey uniform because of its fluffy and 3D effect. It makes the patch stand out from the rest of the jersey's design.
5. PVC Jersey Patch – Teams prefer this patch because it can withstand any condition and last longer than any other patch. Its rubber-like material gives it a durable and modern result.
6. Leather Jersey Patch – This type of patch has a high-end effect on any worn jersey. Its beauty is inevitable and is genuinely classy.
7. Bullion Jersey Patch – The combination of silver and gold in a bullion Jersey patch gives it a royalty feature that makes the bullion jersey patch stand out.
What Patch backing can best fit a Jersey Patch?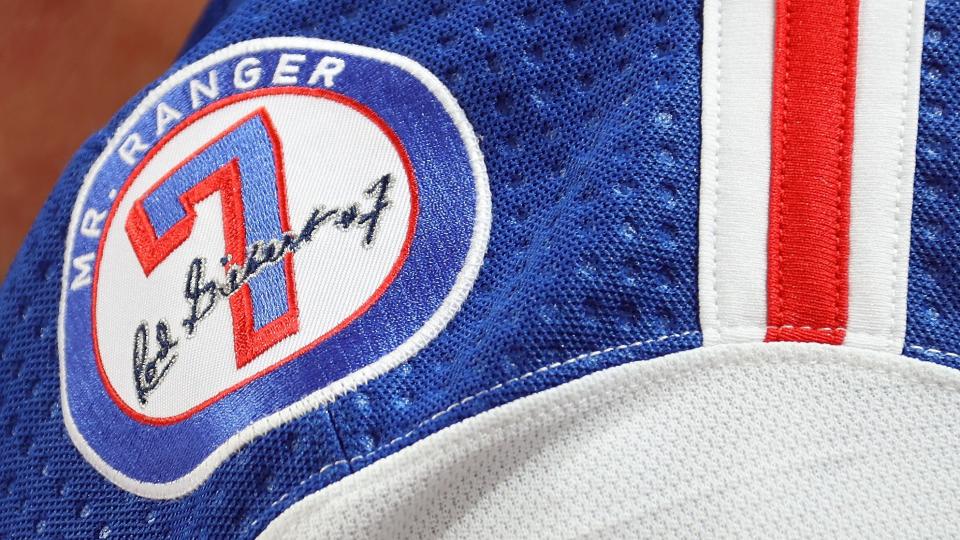 Because of the knitted or woven cloth material of jerseys, it requires a careful and easy method to attach a patch. Or else it will ruin the Jersey uniform all at once. Here are backing options that you can choose for your jersey patches:
1. Sew-on Jersey Patch Backing – A knitted cloth material jersey is much more challenging, unlike the woven one. That is why you need to be more careful on attaching anything, especially a patch. Sewing patches is one great option for this. You can use a machine, but hand stitching is the best method. Just be sure to hand-sew it with durability in mind.
2. Iron-on jersey Patch Backing – This backing option can be tricky because of the material made of a jersey. But with good knowledge about how to adjust heat pressure to apply, an iron-on backing can be a good choice in terms of Jersey Patch backing,
3. Adhesive Jersey Patch Backing – This backing is the easiest and most convenient way to attach a patch to a jersey. If you are in a hurry, a patch with adhesive backing is the best go-to whenever attaching a jersey patch.
How to attach a patch to a jersey?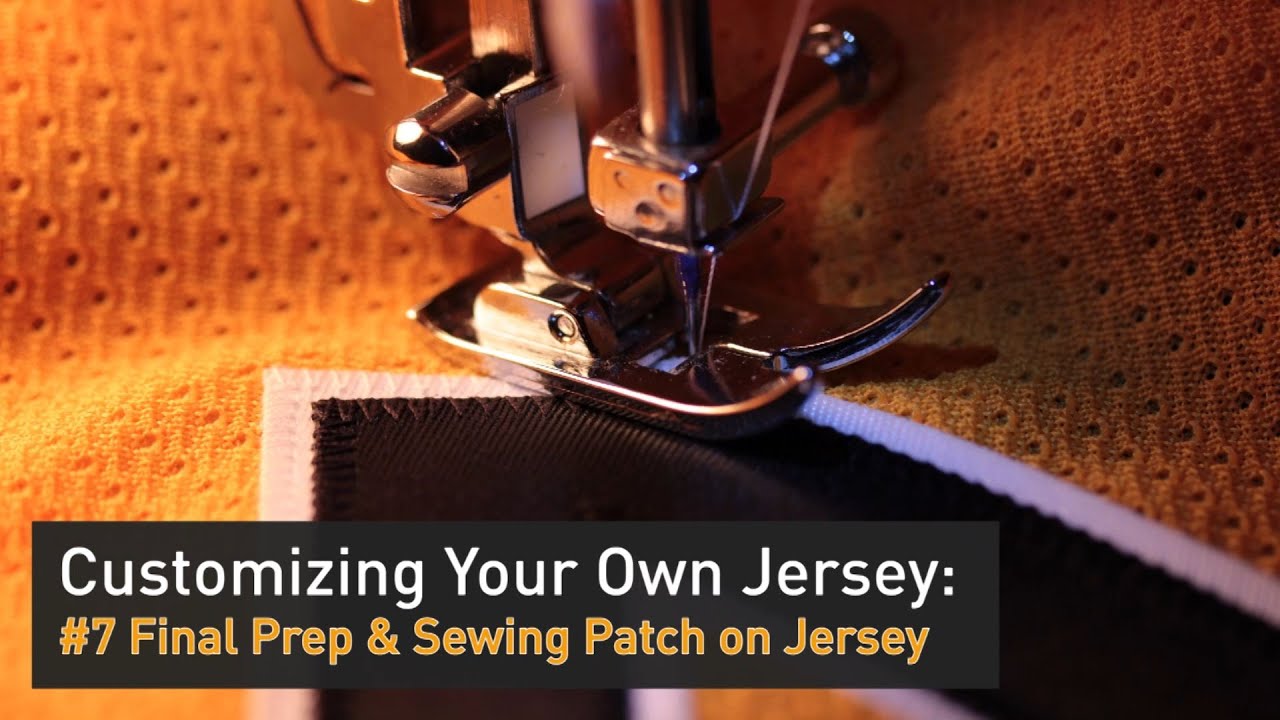 1. Sew-on – Either hand-sewn or machine-sewn, sewing on a Jersey patch requires effort and carefulness.
a. Start by cleaning off the back side of the patch by removing any excess threads or cloth.
b. Decide where you will attach the patch. Either the front chest area or at the shoulders. It is up to you or your team.
c. Lay it on a flat surface and try to fit or place the patch on your chosen area.
d. You can use a clip or pin to hold the patch on the jersey.
e. Start hand sewing or sewing it with a machine.
2. Iron-on – This attaching method is tricky and requires more effort and focus.
a. Do clean both the back of the patch and Jersey.
b. Clean the surface where you want the patch to be attached.
c. Lay the sports uniform on a flat surface.
d. Preheat the Iron and set it from low to medium heat.
e. Put the patch on top of Jersey facing the back of the cloth.
f. Cover it with another fabric.
g. Slowly press the Iron on top of the material covering the patch.
h. Ensure all sides of the patch are pressed accordingly to ensure the adhesive reaches the cloth.
i. Check if it is already tightly attached to Jersey. If not, repeat pressing the Iron over the fabric covering the patch.
3. Adhesive – This attaching method is the easiest method that requires little effort.
a. Prepare Jersey, and make sure it is clean. Place it on a flat surface.
b. Peel off the adhesive covering at the back of the patch.
c. Slowly position the patch on Jersey, pressing one side until it is entirely laid on the cloth.
d. Check if all sides are attached tightly to the Jersey uniform.
Where to buy the best Custom Jersey Patches?

4incustompatch is a reliable Jersey custom patch manufacturer. They have been in the industry for years and have gained a good number of patrons giving them great reviews. What Do 4incustompatch offers? Here:
1. Efficient customer service – They have the best people to support those assist clients with everything that they need for their custom patches.
2. Wholesale Price – They offer wholesale prices with the lowest order quantity.
3. Customize Patches – 4incustompatch offers any custom patch with no minimum quantity order.
4. They manufacture all the best types of patches available.
5. High-Quality Design and custom patches!
Check 4incustompatch on their website today. And get a 10% off of your orders!
Back to blogs