How to Start Your Business with The Help of Custom Patches
August 19,2022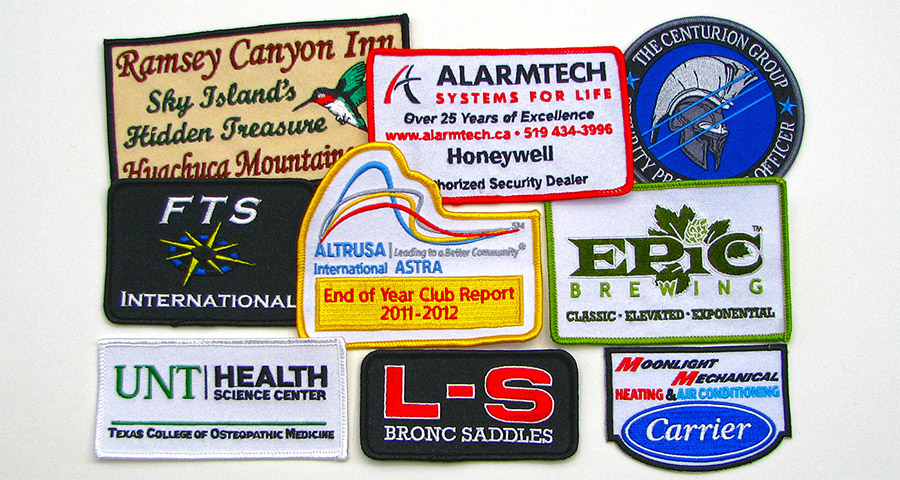 Custom Patches are beneficial. You can use it as a symbol when you achieve something or use it as a decorative piece to dazzle your outfits and belongings. And not just that, do you know that you can use Custom Patches for your business? While it is a fact that patches may be trivial to most - a small decorative piece of less value. Many believed and have proven its ability to be significant in any industry!


How to design an excellent patch for sale?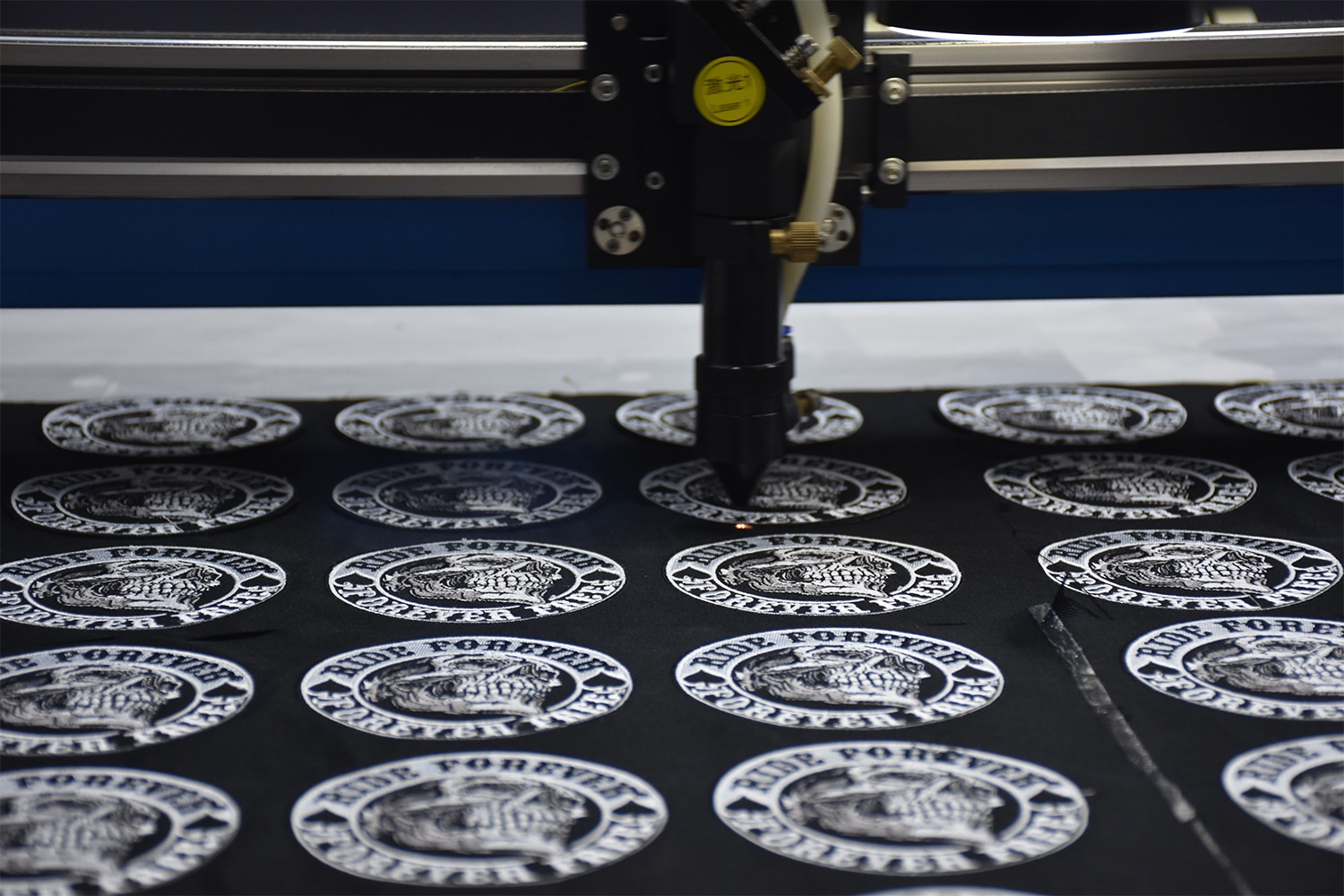 Creating a small business is a lot of work, from the products to the location up until the marketing. Managing your own business needs dedication and passion to succeed. One of the most complex aspects of business planning is marketing your products. It is crucial to help potential customers know that your product exists. You can go by ads, posters, flyers, sponsorships, and more. And one important thing you should take time on is designing your products to be saleable, especially for Custom Patches.

Designing an excellent patch for sale indeed takes time and effort. Now, how to develop outstanding designs that would give you an edge in the market? Here are some tips you can do around.
1. Be Bold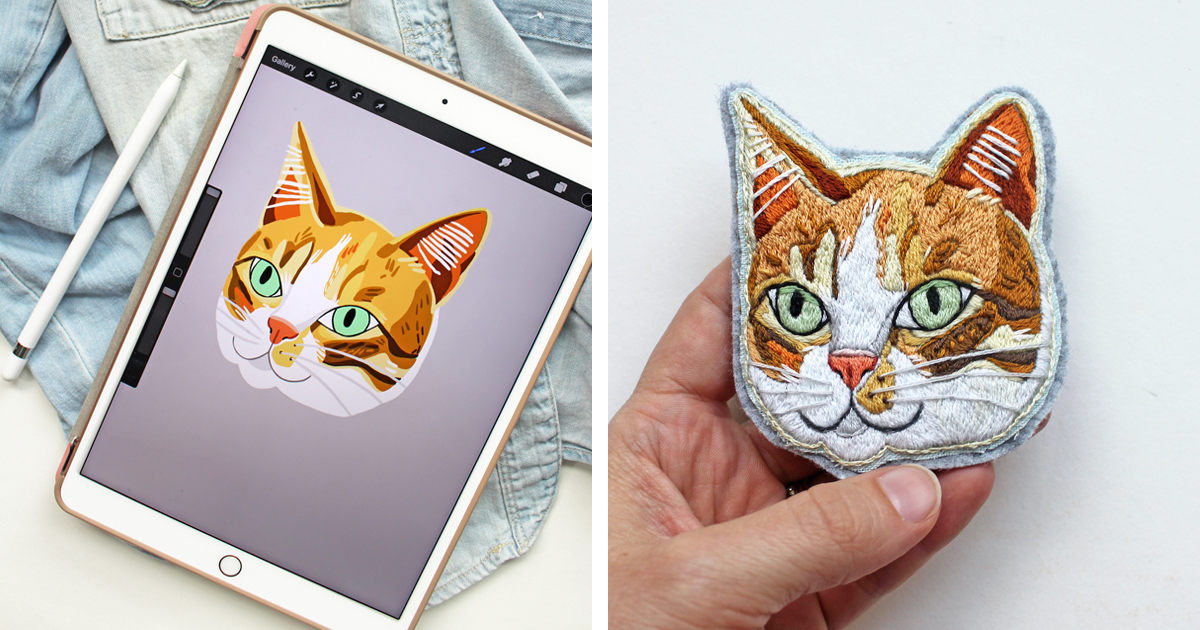 There's nothing wrong with trying new things, especially when creating a design for your patch. Go beyond the ordinary and make something that would best represent your brand.
2. Play With Colors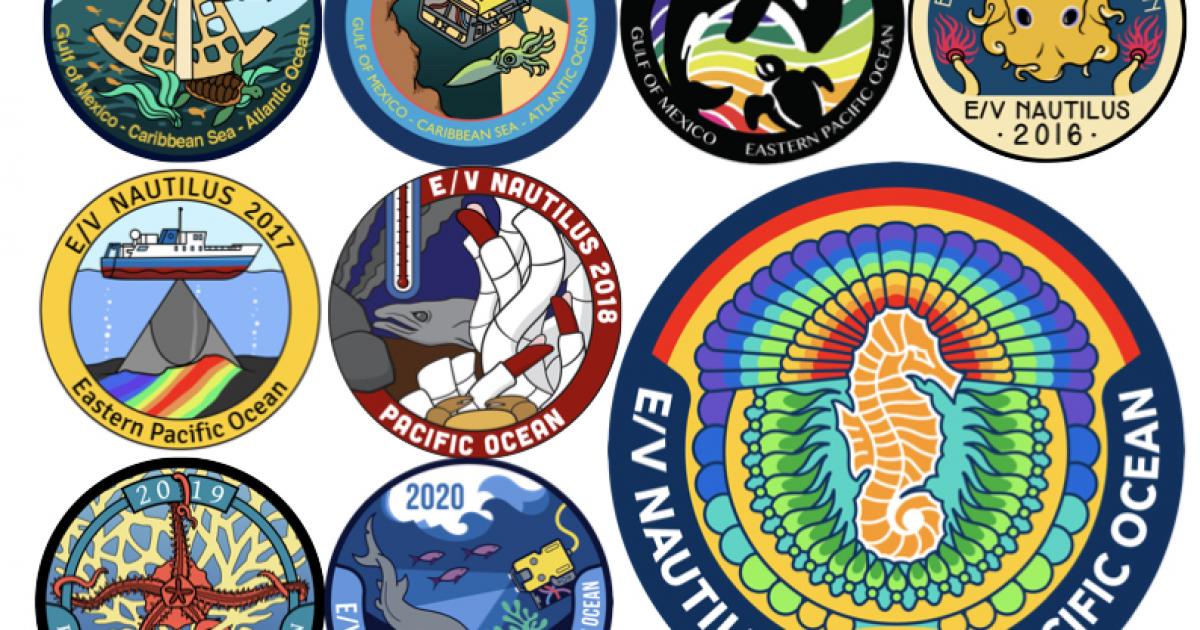 Colors indeed do magic in everything. Take advantage of the power of playing with contrasting colors, as it is believed to be a key to successfully achieving a pleasing combination. One best example is the black and white combo which in any way wins to stand out and continually be the most popular.

Colors can be bizarre when combined with the wrong ones. Thankfully, the complementary wheel can help you with that! It visualizes how colors work, and how some complement each other, and some don't. It will help you a lot when designing your Custom Patches!

You can have fun with how you design your custom patches. There's no right or wrong about creativity. If you have a target audience or customer, make sure to prioritize their wants or preferred concepts. This way of thinking will help you create a suitable design that will be highly saleable to your target.
3. Use Complimentary Border Colors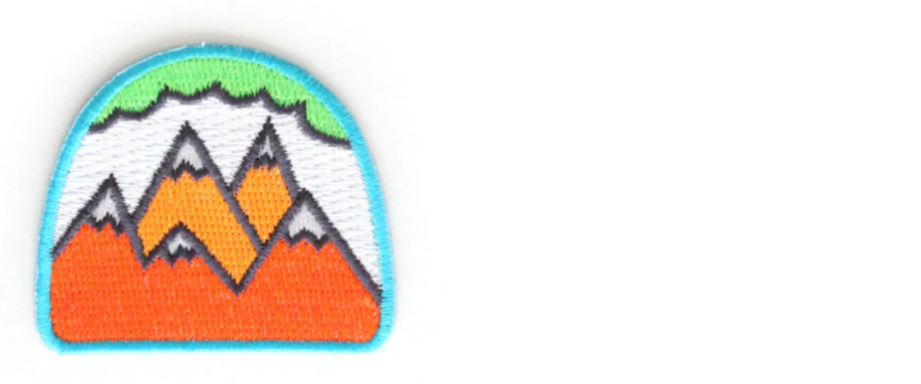 Borders finish the overall look of your custom patch while also avoiding loose threads. One way to give your border that finishing stature is to use a distinctive color from the center or main design as your border color. It will complement the whole patch.
4. Draw Interesting Shapes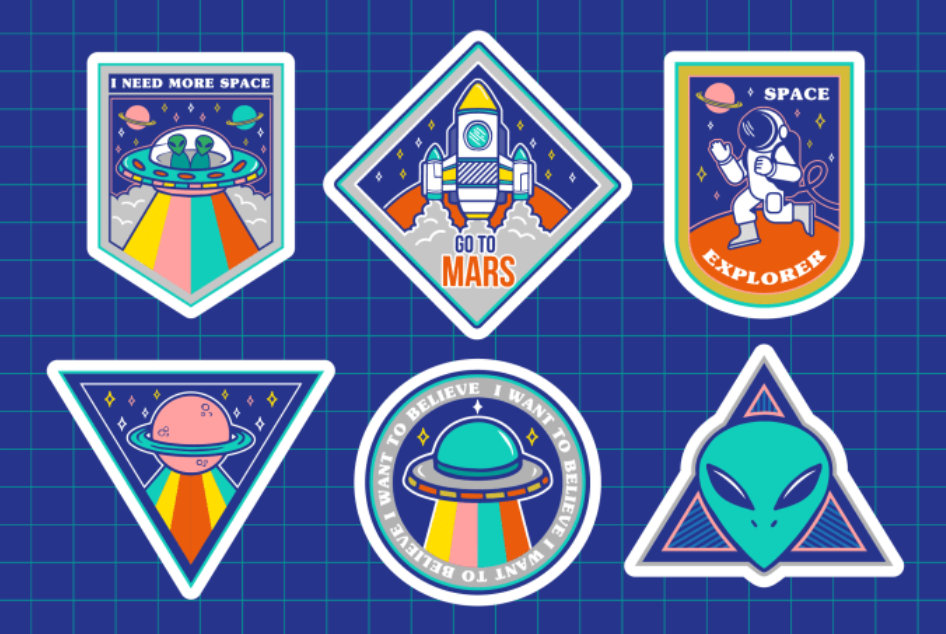 Shapes are one of the primary aspects when it comes to art. They are so common that you can even make one yourself! You can combine and make slight adjustments to make your shapes unique. You can resize them and have fun with them!
5. Simplicity is Beauty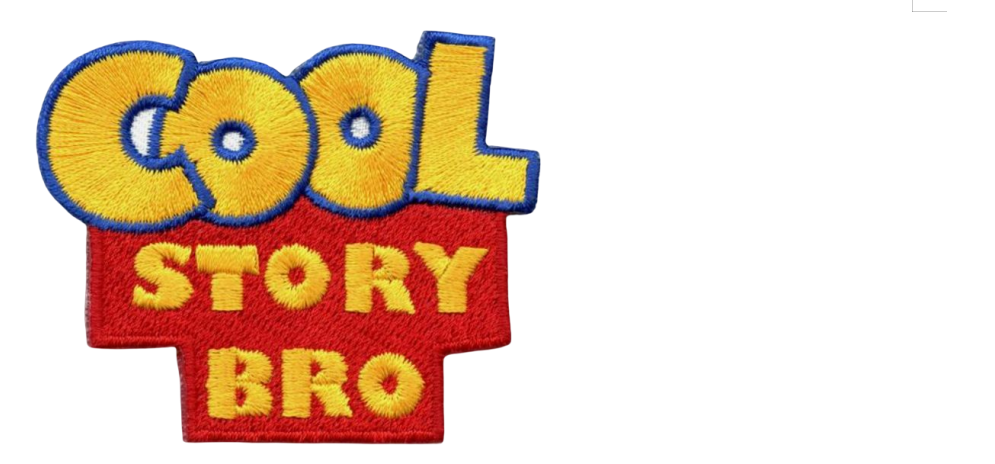 While we advised you to go beyond the classic, we also believed that simplicity could take you a long way. You can invent designs that would transcribe the essence of your brand while keeping them simple and enormously significant.
6. Create Multiple Different Designs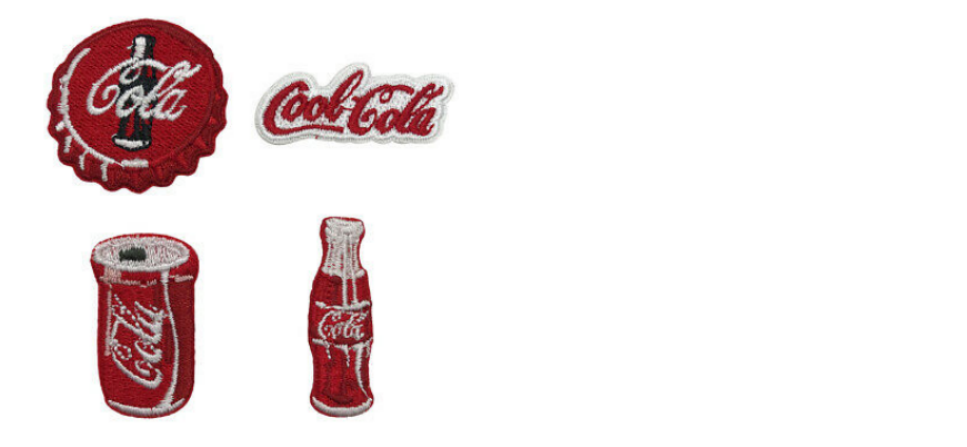 You can make a wide range of styles and combinations by doing this. You might like one aspect of your first design but also enjoy the colors of your second one. You can combine both of these elements to create another plan that will fit the style you are looking for.
Tips For Marketing Your Business Patch
Nowadays, the internet plays a huge part in marketing your business. There are a lot of websites that will help you get your name out there. Some of them are the following:
• TikTok

It is currently the most prominent internet platform in the world. It already helped many people like Charlie D'amelio, Addison Rae, and Bella Poarch have full-time careers that made them millionaires overnight. Many people make videos and little snippets of their products and what is to come.
One thing about the TikTok algorithm is it relies on how aesthetically pleasing you are or your products are. The prettier, the more views you get, and the more people tune in to you. The goal is to have an audience that will love you and, at the same time, buy your products. Be kind and avoid guilt-tripping your audience.


• Instagram

Instagram is also like TikTok, but they focus more on images than videos. They have the same algorithm, the more aesthetically pleasing, the better. Take pretty shots and go well with your products and custom patches to get more attention and likes.

You can also be a sponsor. A lot of Instagram Influencers make a living through sponsorships and Ads. Many big companies put more money into them than television ads because influencer culture is mainstream. You can be the one paying them to advertise your products, making you and what you sell well known to their millions and millions of followers.

If you gain attention and have many followers, you can expand your business by collaborating and dealing with other brands. Famous companies have been doing this for years, making them great. By collaborating with another brand, you can expand your audience and create various products. Sure, the pay will pay on behalf, but it's the thought that counts.


• Facebook

If TikTok and Instagram are for the young ones, Facebook is for the young at heart. Well, basically for all ages! There is a wide range of places where you can advertise on Facebook. You can post them directly to your account or create a page so that you can have a specific place to post. You can also share your products with groups and even live stream there. So many people are doing these. It's time for you to shoot your shot!

Having Facebook as your platform is also very easy to use, considering it's very convenient when it comes to communication. You can message your clients with just one click, comment on their posts without restrictions, and form bonds with your audience.


• Create your website

You can advertise your products and express yourself freely by creating your website. With TikTok, Instagram and Facebook, you can promote your product just the same, but it feels more authentic when you make your website specifically for your products.

Sure though, it will cost you time, a lot of effort, and money to plan for your business, market it and create a website simultaneously, but you can always hire someone to make a website for you. There are countless websites where you can hire professionals.


Where Do I Get Custom Patches for My Own Business?

You can sure do the DIY thing for your patches. But there, the pros can surpass the cons. Therefore, you need to go by the services of a professional and certified custom patch manufacturer. They are more equipped with machinery and technology to give you the best quality patches that match your standards. They have the experience of producing the product of varied requirements and specifications that they already know how to go around its demands.

For that, 4inCustomPatch is ready to serve you. The manufacturing company is readily available at any cost through its advanced ordering website. 4inCustomPatch team has dedicated their time to developing their manufacturing, ordering, packaging, and delivery process to attain high-quality service for their customer. They have years of experience in the custom patch industry, and they sure know what they offer to their customers.

4inCustomPatchteam is a team with professionalism and well-experienced individuals that work hand in hand to better their service. Check them out now!
Back to blogs