How To Choose the Right Backing for Your Custom Patches?
July 06,2022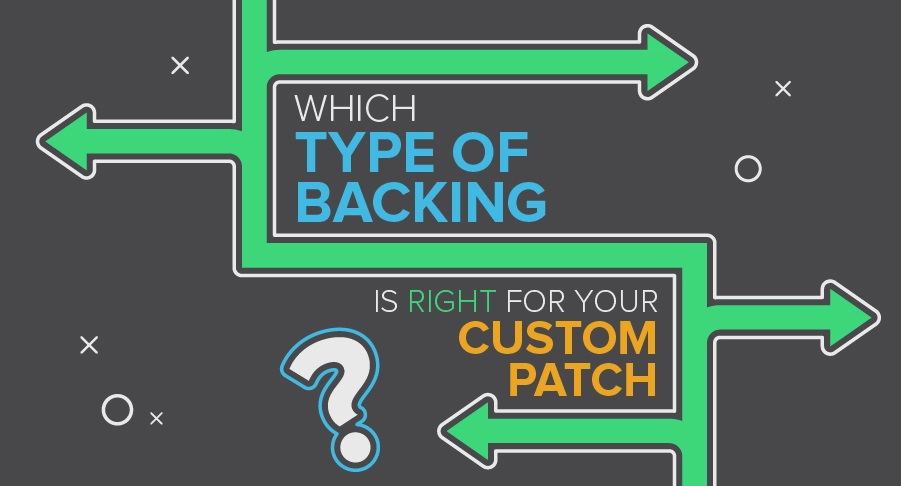 It is inevitable to choose the proper patch backing for your custom patches. This step will define if your custom patches can make or break your expectations. Therefore, it is vital to know the different types of backing and the material it goes well. In this case, many other things need consideration.
The Common Patch Backing for Custom Patches
The first thing to know is the common types of backing for various custom patches. Let's check it on the list below:
• Sewn-on backing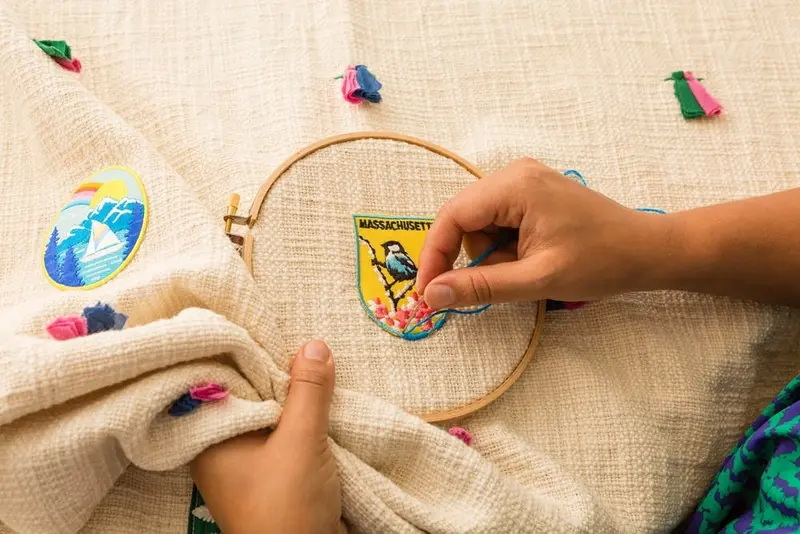 This backing type sews the patch onto the clothing. It can be sewn by hand or by a sewing machine. Either way, it gives a durable and long-lasting result. It can be washed or worn in any way, and it will still be in place as it is. If you need to remove the patch and change it into another patch, all you have to do is unstitch the patch and sew the other.

The only disadvantage to this type of backing is the process itself. If you do not know how to sew, then there could be a problem.


• Iron-on patch backing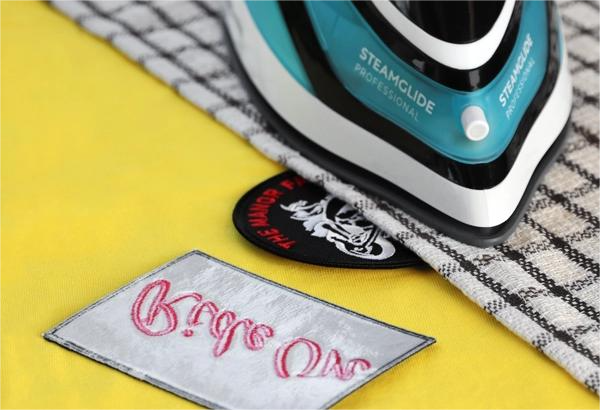 If you are not fond of sewing and want to have your patches attached quickly and easily, here's the backing type for you. Iron-on patch backing is a process where you need to iron the patch on the garment. There are proper steps to attain the result you want. Be sure to read every instruction and research how to attach a patch with an iron-on backing properly. The patch will be prone to unsticking if not done correctly.

If you are using patches on towels or leather, iron-on backing is not possible to use. Shaggy surfaces and fabrics that cannot withstand heat cannot be applied with an iron-on patch backing.


• Adhesive Backing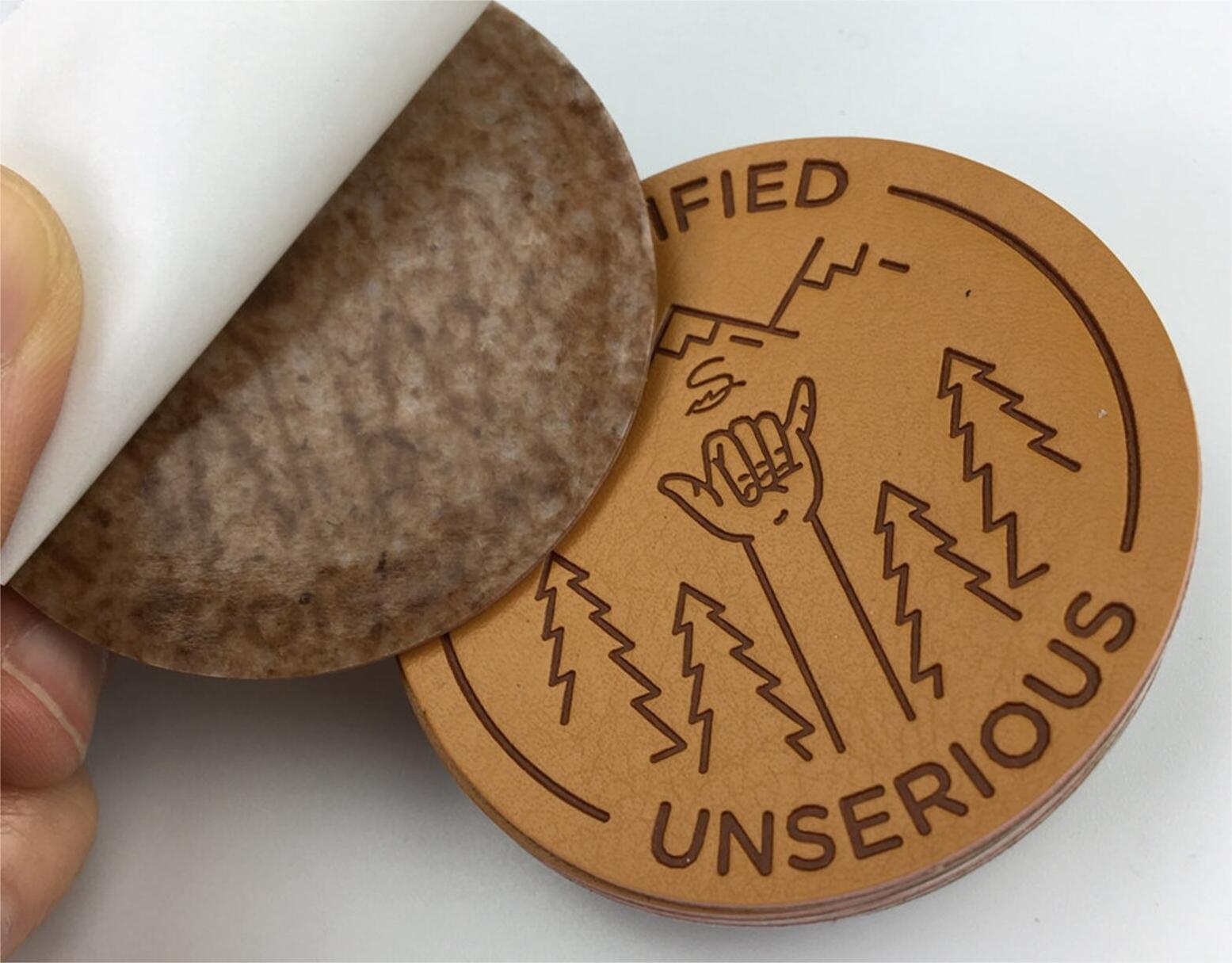 This backing type is one of the simplest to use. Patch adhesive backing has a sticky side covered with a protective layer. Peel off the protective cover and position the patch to the material, then press it on. This sticker patch backing type is convenient and practical but not as durable compared to other types of backing.
• Pellon Backing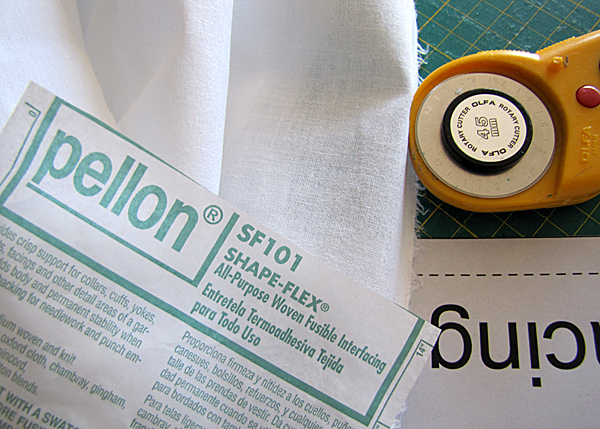 Another type of backing is the Pellon backing style. This method consists of a Pellon fabric cut at the same size and shape as the patch. It primarily covers the threads at the back of the patch. If you want to add texture and structure to your patch, this kind of backing is good for you—no need not worry about the additional thickness since this patch fabric type does not compromise it.
• Velcro Backing For Patches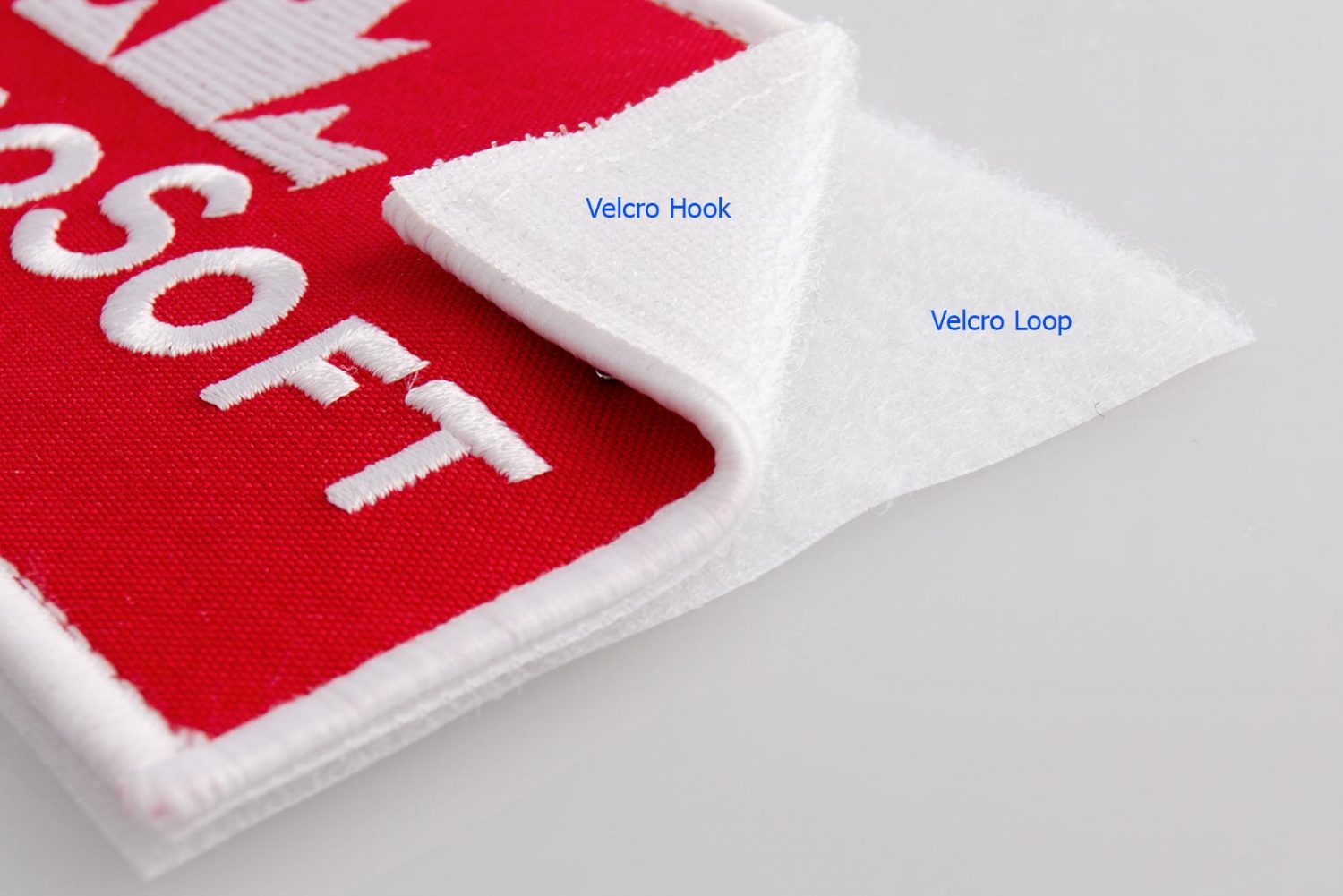 This type of backing gives convenience to people who like to change their patches from time to time. The Velcro backing for patches has two sides: the loop and the hook. These interchangeable parts are attached to either the patch or the clothing patch material. Make sure that both sides are of the same size and shape. Press it on the other if you want to attach it. And peel it off whenever they need to. This backing is the classic embroidery patch backing style for most police and military uniforms.
• Safety Pin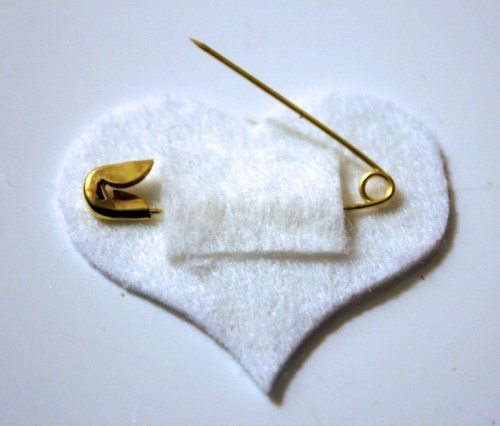 A convenient and easy-to-attach backing style is the safety pin backing. It is convenient because there is no other accompaniment with the pin to be worried about. You only need a pin attached or glued at the back of the patch, and that's it.

Pin the patch onto the material, and you're done. You can easily pin it off and on anytime you want without any hassle or ruining on both the patch and the patch fabric material attached to it.


• Key Chain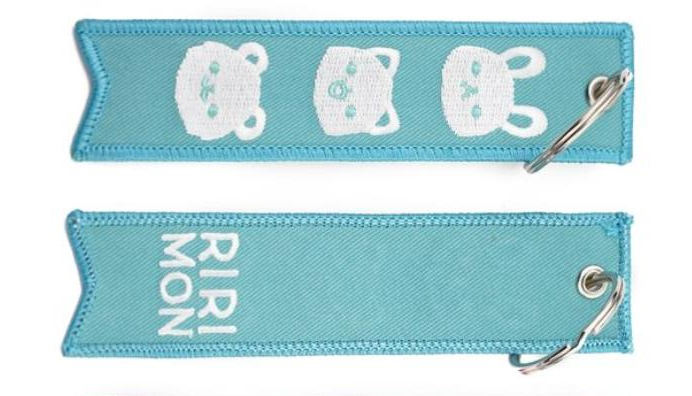 This backing style is mainly seen on name patches and arm patches. They are hooked on a chain and are convenient to wear and carry all the time. It has a hook or a ring attached to the patch that you can easily tag onto any garment or holder.
Is the backing significant to the patches?
Indeed!

Figure out what backing to use is essential for the success of your patch project. Backings are not the only way for you to attach the patch material. But it is a part of the patch that you have to decide on to usefully.

The backing holds everything together.

It holds the patch and fastens it to any material you want to be attached to. It is inevitable to figure out how you want the patch attached, either permanent or not. And how possible it could be attached to the material you have chosen.

The backing serves the purpose of the patch.

You need to identify the purpose of the patch to be able to determine what type of patch backing style to use. Determining the goal will help you choose the right patch and make use of your patch effectively.

The proper backing eliminates errors and damage.

The patch backing method also should go with the material to attach to. Both should be compatible with eliminating errors and damage to both the patch and the clothing or fabric.
What is the best fabric for patches?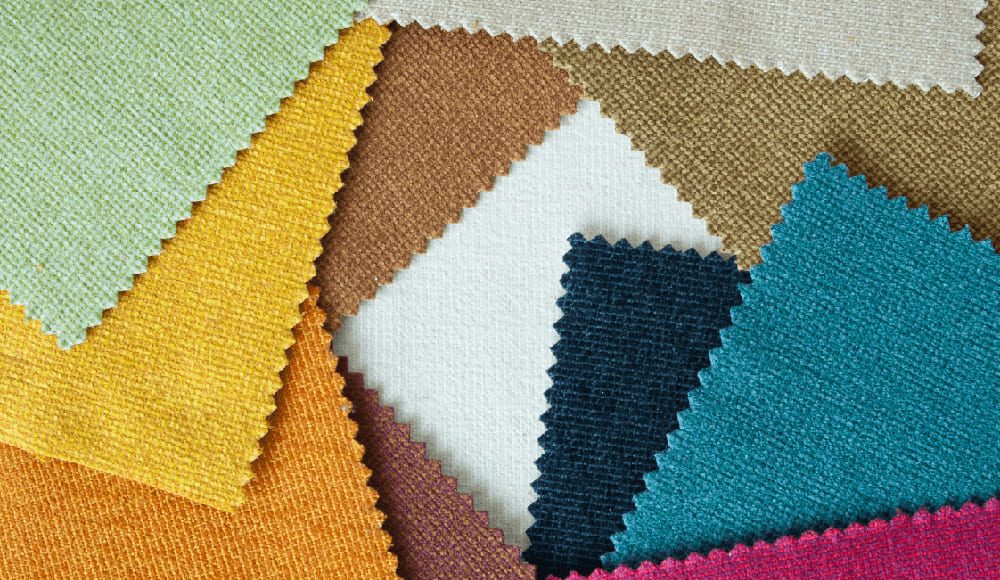 • Cotton Material
For cotton-made material, you can use iron-on, sew-on, Velcro, and even adhesive backing for patches. Cotton is a versatile fabric that can work well with almost any type of patch backing. Velcro, sew-on, and iron-on patch backing best work on it when you want a permanent way of attaching your patches. And go for the adhesive for limited or changeable use of a patch.


• Polyester, Nylon, and Spandex
Unlike cotton-made materials, this set of fabric types is more delicate and sensitive regarding attachment methods. Though this is true, it can still work on most patch backing methods such as Velcro, sew-on, and adhesive. But you have to refrain from using the iron-on patch backing style on this type of fabric.


• Vinyl and Leather Material
Another material that you cannot use in an iron-on backing procedure is vinyl and leather materials. They are like polyester, nylon, and spandex but are more delicate and complex. You can go for an adhesive, sew-on, or Velcro patch backing in this material type.


• Denim Material
Among all of the mentioned materials for patches, denim material is the most durable and applicable material to attach patches on. This material is the top and the most versatile material for custom patches. Depending on the purpose, you can go for any type and method of backing and denim. But for a more enduring and extended use of patches, you can opt for adhesive, iron-on, and sew-on backing styles.


• Workout Material (Sweatpants)
For workout clothes, you have to consider the longevity of the clothing since sweatpants are used roughly. You can think of a sew-on type of backing or an adhesive backing type.


Tips On Choosing the Backing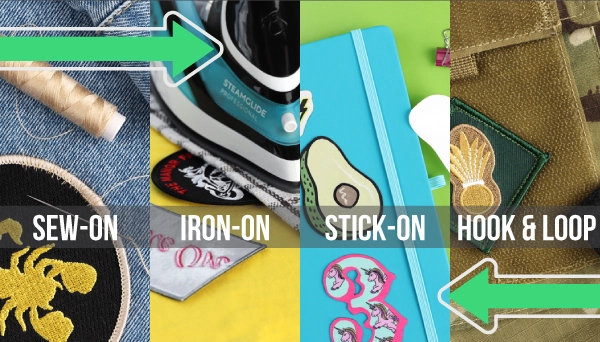 Before selecting the patch backing material for your custom patches, here are things that you must consider first.

1. Material
As mentioned, many times above, the material is the top priority when choosing the proper patch backing. It has an immense impact among all the other things to consider. Choose a material that would serve the purpose of your patch.

2. Longevity
The better and the more accurate material for the patch purpose you choose, the longer it will last.

3. Flexibility
Another aspect you have to take a look into is the material's flexibility. Suppose you are planning for a backing type for a particular patch; you have to consider the options to use it fully. Be sure to lay out all the possible options.

4. Ease of Use

If you are the one to work on the backing, you have to consider your capability to do it. And foresee the possibility of detaching and replacing it in the future.

Assess your ability in terms of material, machinery, and skills in choosing patch backing. If you think you can do it alone, then good for you. But if you realize that it will take up your time and the possibility of not doing it the right way or how you'd expect it to be, then sure, there are other ways to have that ideal custom patch backing material for you.



4inCustomPatch® does the job better. They are a professional manufacturer of a variety of patches, from embroidery to leather patches. They also specialize in producing custom patches with their advanced ordering process website. 4inCustomPatch® is ready to serve and assist you in any way possible for custom patches.

Visit their website for more information about custom patches.

Back to blogs