How to Use Custom Patches to Promote Business
September 12,2022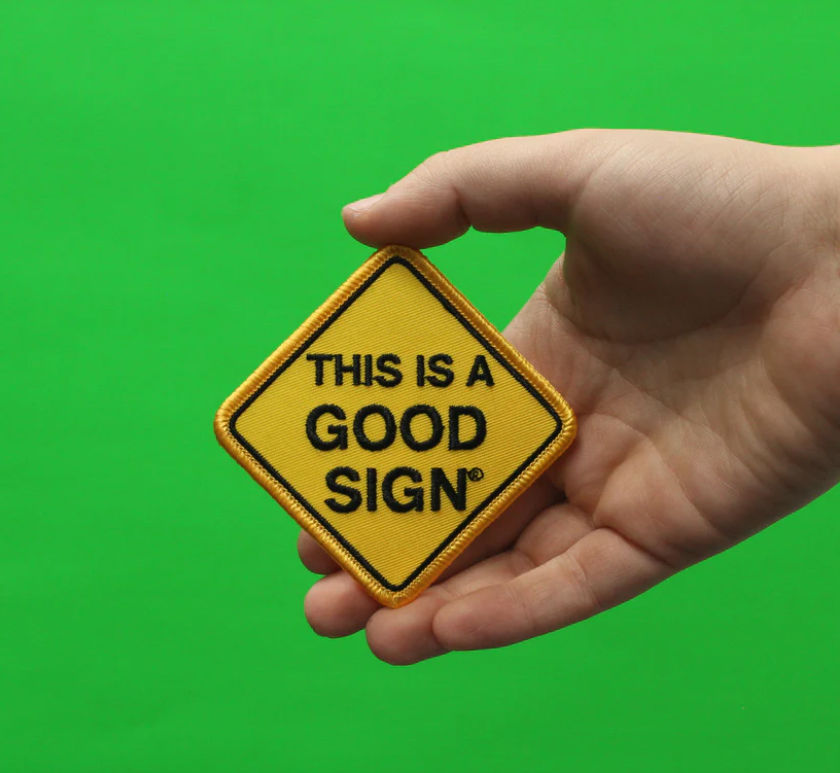 If you're planning a business, I'm sure you've heard of custom patches. Patches are those fabric pieces in uniforms that represent the achievements or ranks of an individual or group. The only difference between them and custom patches is your ability to customize. This accessory could be a critical factor in improving and advertising your business.


Why Custom Patches are Good for Business Promotion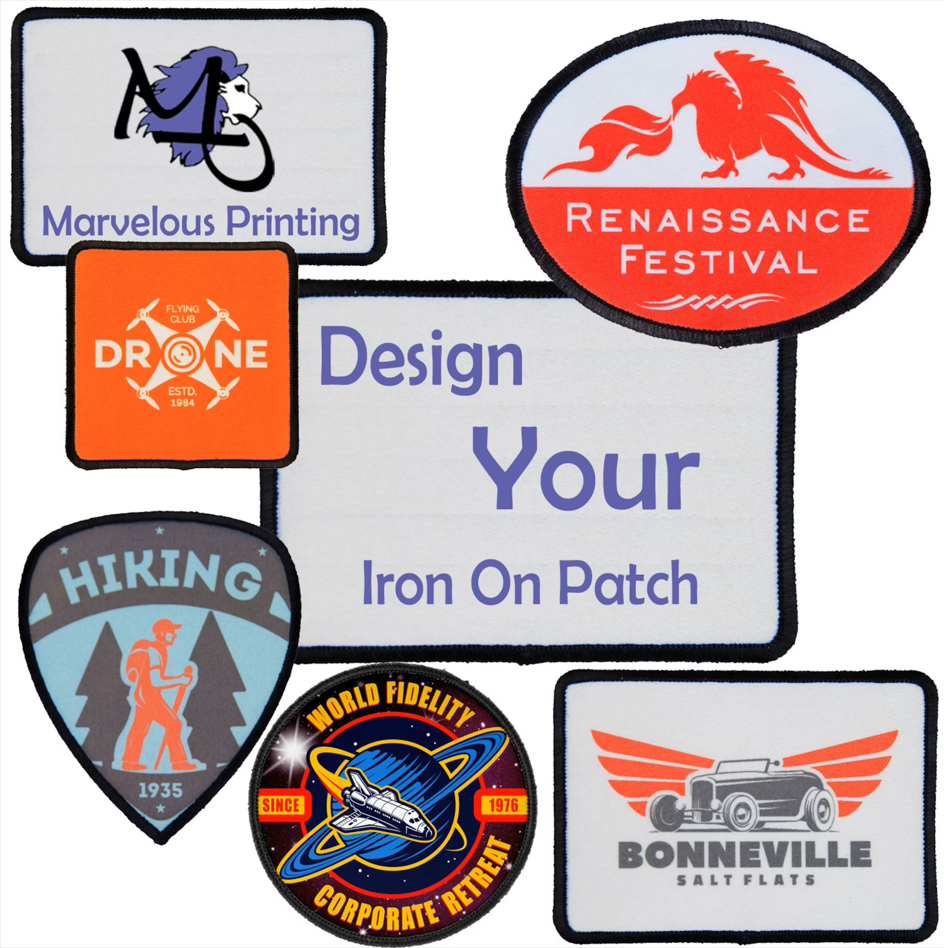 • Easy to make

Custom Logo Patches may look very difficult to make, but they are pretty straightforward. With the invention of the embroidered machine, we can create our custom patch. Plus, the internet has been an essential tool in our everyday. It made ordering patches easy with only a few clicks.


• It adapts to the evolving trend of the world

In the early days, they made these custom patches by hand. America's first adaptation of this process was back in the 18th century. It became popular in World War I. And since then, many embroidered companies have been born and made a name. Up until today, patches have never run of any style. It adapts to what's new and hype. Proofs are the now colorful custom logo iron on patches and variety of designs, materials, and concepts available in the market.


• Easy to market

Now, with the aid of the internet and the World Wide Web, manufacturers double up their sales. It helped many entrepreneurs catapult their way into wealth and financial security. They also helped people promote their own business by using custom logo patches no minimum order.


• Eye-catching and creative

As custom patches for shirts evolved with time, they became more eye-catching and creative, from a simple and monotonous military patch to the trendy patch of today. Creativity played an excellent role in making the patch industry continue to grow.

Being eye-catching attracts probable customers and sticks their interest in the brand. This reaction is a way to keep the curiosity of buyers. And sustain their willingness to be involved with the brand.


• Trendy

A tip for marketing and looking for potential customers is to blend in with what's trendy. Hollywood has been doing this for decades now, and it's time for you to adopt. Many stylish things are going on, such as mainstream movies and the habit of looking back to the past. People seem to want to go back to the 18th century. This effort is evident with the rise of classical gowns and dark academia from fashion to aesthetics. People are obsessing with anything vintage. And note, what else do you think rose to fame in the 18th century? That's right! Patches.

Old school brands like Nike to Adidas, creating vintage versions of things is typical. It has become a worldwide phenomenon. Gen Z has taken pictures, video diaries, and music out of the vintage aesthetic. An avenue where a business can capitalize.

You can create a valid symbol for your product and make it into patches for backpacks, patches for shirts, and patches for clothes. If the embroidered patches aren't vintage enough for you, you can consult a designer and handle them. But if you also want to save money, you can always do it yourself, as young people would say #DIY.


Custom Patches and Marketing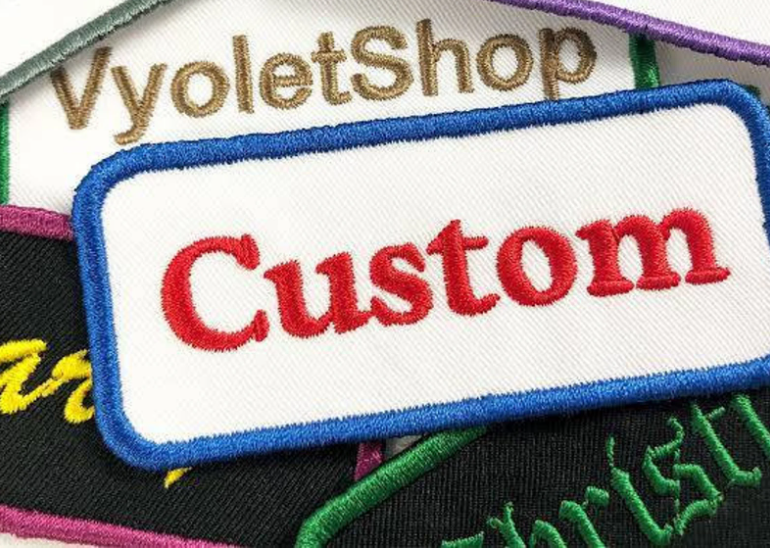 A way into a successful career when it comes to business is marketing. A good marketing team can help you market your product the right way, attracting potential customers. Marketing is also about timing. When you see the right time to market, definitely put your all to it, and it will all pay off.

Now, how do you market your product?

1. Show how it is imminent in today's everyday needs. People buy the important. Always include the edge of having a custom patch as a tool towards your business success in your marketing efforts.

2. Go with the trend. You can discover what's trending through the internet and what most people are obsessing about nowadays. And going with what's hip and high can bring you success in your marketing endeavors.

3. Go Social and Online. You can post your business patches and advertise them online using Instagram, Facebook, Pinterest, and TikTok. These are three of the biggest online platforms globally, and they can surely help you reach your target audience. Finding your target audience has become so easy now that analytics on business apps such as Facebook enable you to see just that. It tells you their ages, genders, and preferences so that you know what your customers want. They also offer online ads! You need to invest money from time to time until you get used to it, and your effort will surely pay off!

4. Do collaborations. Another thing about online platforms is that you can collaborate with influencers and other businesses. They can help you expand your customers and even expose your business. Plus, they can help you by handing out advice on becoming prominent in the virtual world. They can help you make connections and build bridges into a successful future.

5. Make merch or collectible items. Anything can become merchandise from water bottles, shirts, and even phone cases and underwear, including custom patches. Creating new designs for your business patches to match the season or the holiday can also excite your audience. It is vital to change here and there to check the atmosphere.

6. Make your product eye-catching and creative. Produce a custom patch that is intriguing enough to catch attention. People will start looking into it. You can upscale your advertisement material with digital tools, such as videos. You can follow a quirky trend on Tiktok, post them and hope for the best! You can even go full-on in the creative mode. Whether you try animation, a funny reel, or a business vlog, your audience will grow and grow as long as you keep posting regularly.

7. Having sales and giveaways can help you attract buyers too! When you do this, you can interact with your audience, which will help create a loving and friendly atmosphere around your business. It can also make your customers look forward to what's next.

8. You can also create patches that promote a cause to help educate your customers and possibly help other people in need.

9. Customization is also a trend nowadays. You can apply it to your business patch and offer these to your customers.

10. Present your product as inspiring with much authenticity. Needing the product is only one step towards getting the market to like your brand. What will keep them around and coming back is for your brand to be inspiring and authentic by building relationships and changing the world or life.
What to Do with Your Custom Patches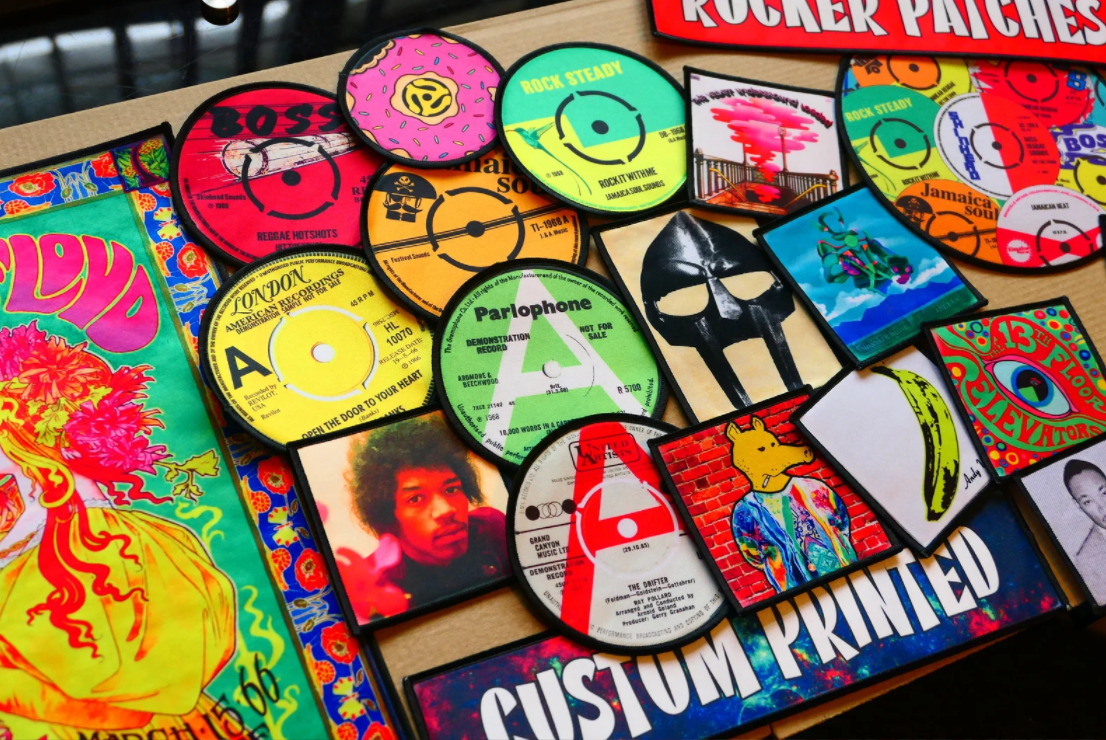 You can do all sorts of things with the custom patches. You can even make a collection—creating a set of cheap custom patches no minimum with a theme. Know that there are different types of aesthetics people have been obsessing over these days. And you can start to work on that.

You can create different settings for each aesthetic and market them. For example, you can target any group of people based on students' trends. And mind you, success is inevitable in this strategy because of the opening of schools. And students are eager to express themselves after a long quarantine time.

A classic take on this one is to stick it on your custom patches for shirts, classy and straightforward. People have been doing this for centuries now, and it also incorporates simplicity. If you want to be more creative with your look, combine patches that would go well together.

Not only that, you can turn them into magnets! Many people have been ignoring the beauty of attractions, but gen z has resurrected the idea. Magnets attached to chains, metal bars, and refrigerators seem like the new obsession. People have also been collecting patches as an achievement—a touching way of commemorating its meaning of service and accomplishments.
Where to order custom patch

If you are wondering where to start, you can visit 4inCustomPatch—known for its extraordinary customer service and quality. They have been producing custom patches helping many people improve their business for years. They are full of a well-experienced team of artists that can grant you some of the most outstanding designs. 4inCustomPatch also provides an incredible ordering system. And one of the fastest delivery services known to the embroidery business.

Check them out now in their website!
Back to blogs