Everything You Need to Know About Backpack Patches
November 04,2022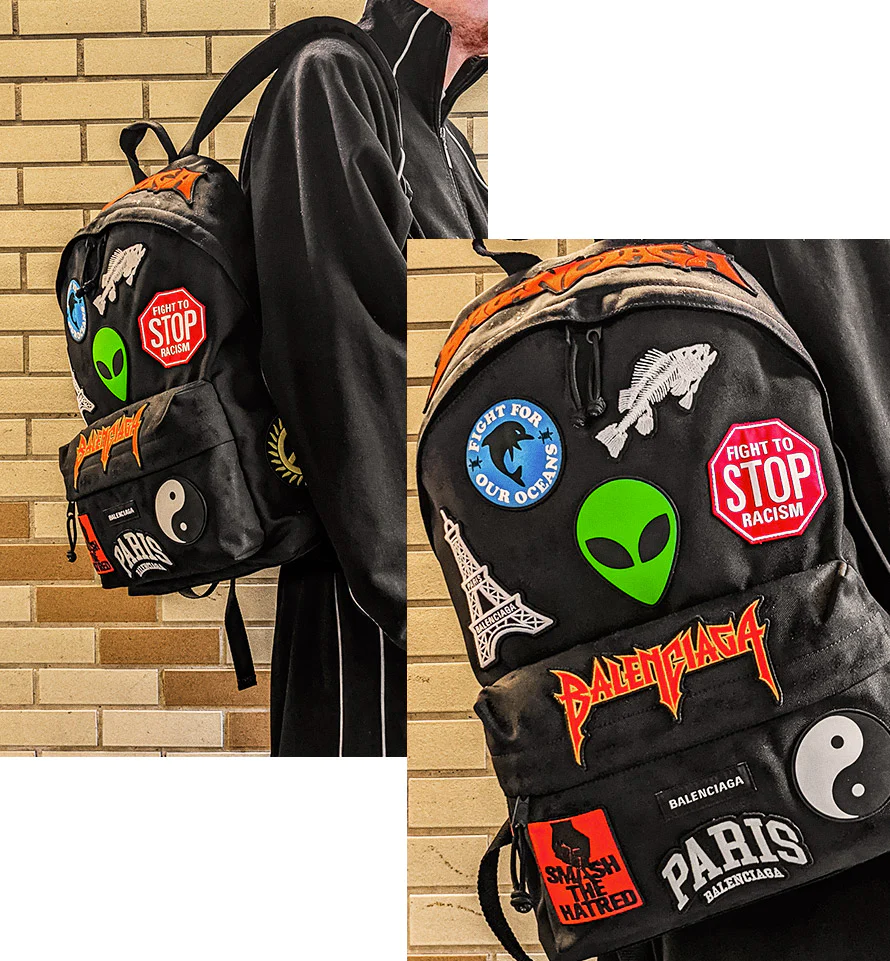 Patches are everywhere. It is a universal fashion statement that has been around for decades. No wonder you can see it on clothing: civilians or military. You can also see these colorful statements or figure patches in any apparel, and of course as backpack patches.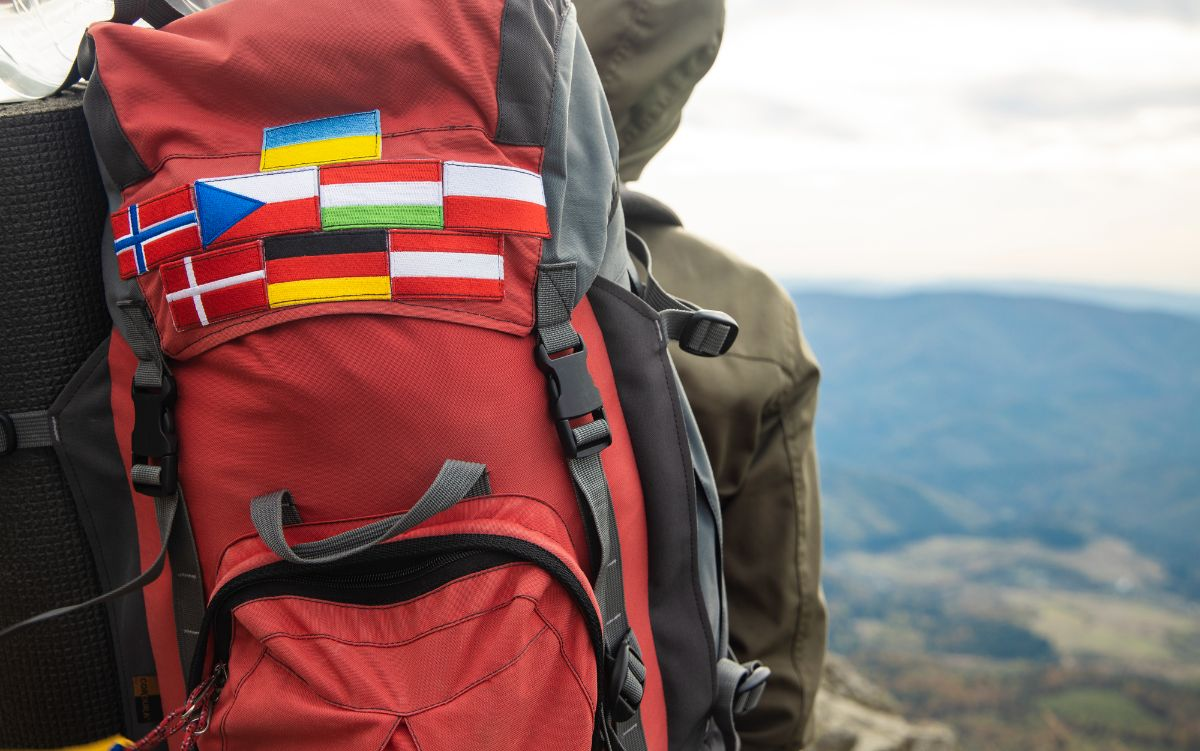 What are backpack patches?
Backpack patches are statement or figure patches that are attached to backpacks. They are colorful and can be big or small. Depending on the owner, they sometimes represent groups or simply unique emblems of their personality.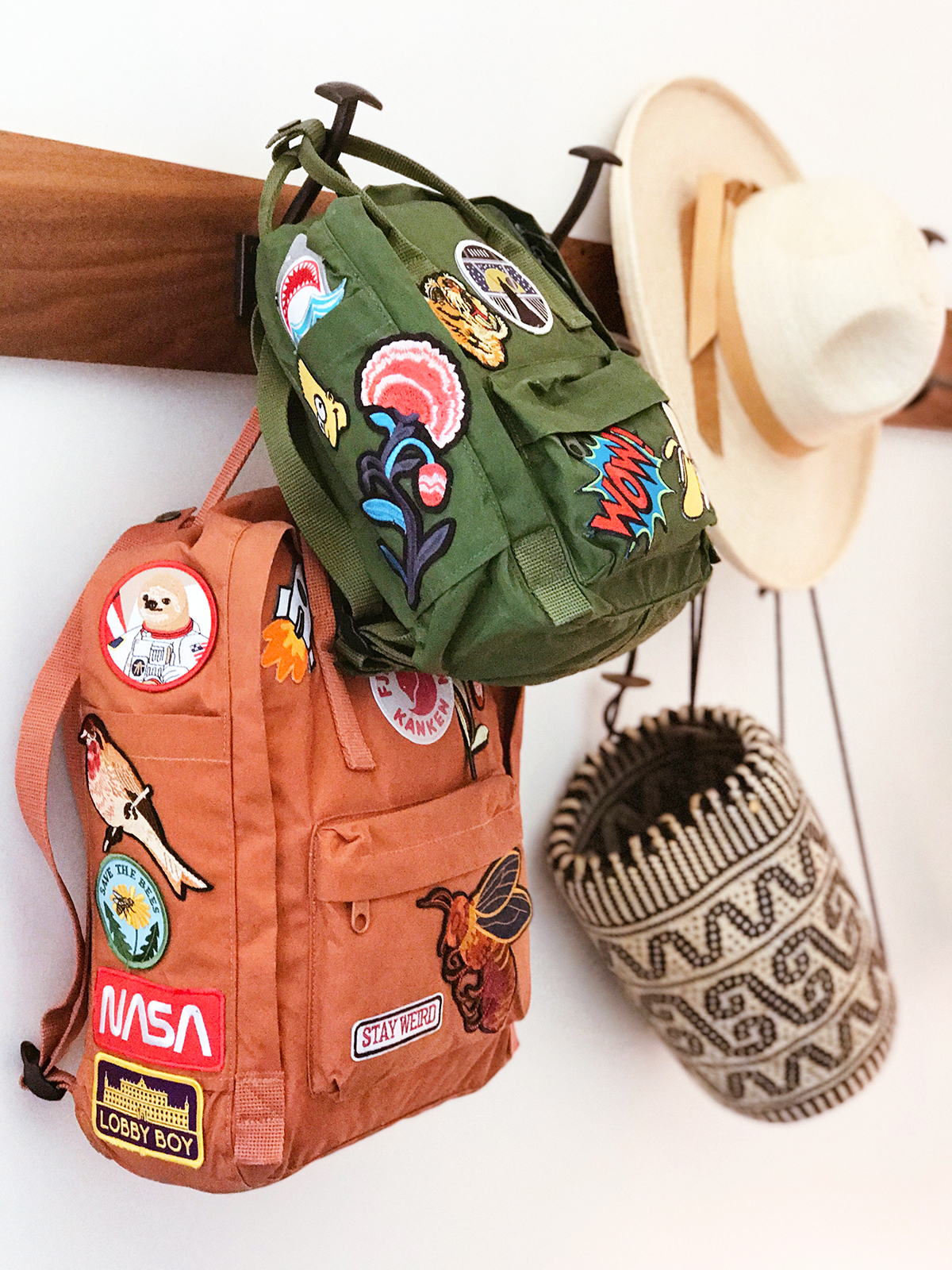 Why do people put patches on backpacks?
If you are looking for ways to display your creative patches, here's the answer. You can attach it on your backpacks! A backpack is an ideal item to exhibit your favorite customized patches. Why?
1. You wear it all the time. Students and especially teenagers, use it almost every day at school. And there's no other apparel convenient enough to display their favorite patches but a reliable backpack.
2. It is a good canvas. A regular kids' backpack is usually 6 to 10 liters in capacity. Imagine the space it has for you to pour in your creative juices.
3. Personalized backpacks. From warehouses, there is plenty of the same color and design of bags released now and then. And we are all wanting to make it personal and unique. That's when a good backpack patch comes in handy.
The seven most common types of Backpack Patches
There are a total of seven most common types of patches for backpacks. The difference is either in the material or how these patches are made. But both of these affects the overall aesthetic in their respective ways.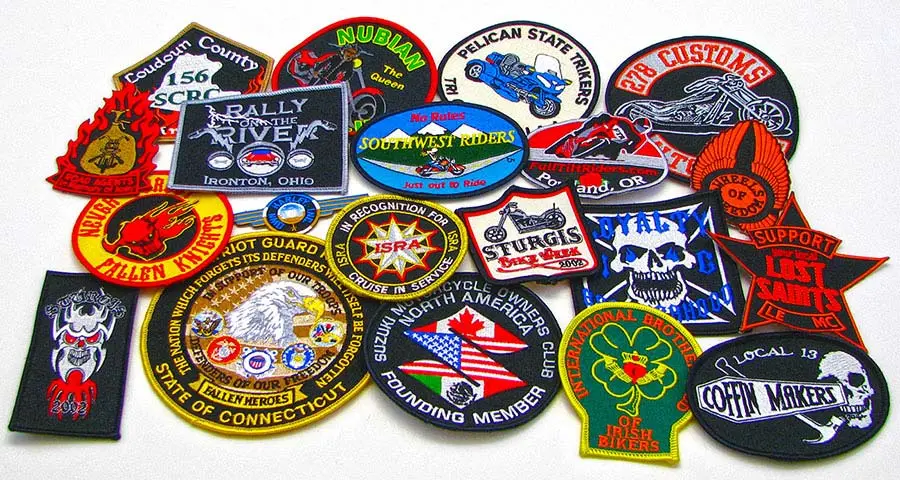 Here are the seven types you can use as backpack patches. Know each and pick the right backpack patch type for you.
1. Embroidered Backpack Patches – This type of patch is one of the most preferred because of its affordability combined with durability and design-wise. Yes, it is easy on your pockets and can allow you to play around with thread colors and drawings freely. This is one of the first types of backpack patches used by many.
2. PVC Backpack patches – If you want something that can withstand weather and temperature as you wear your backpacks often and anywhere, a PVC backpack patch is right for you. It is made of a rubberized material. You can create a great deal of a 3D effect design with it.
3. Chenille Backpack patches – This patch is considered one of the old-school types that are now back and creating a good name in the present time. The chenille backpack patch is the right choice if you prefer something simple, like one to two designs and colors, with fuzzy threads.
4. Woven Backpack patches are more like embroidered patches but use a thinner thread that can accommodate more minor details, unlike embroidered patches.
5. Leather Backpack patches – Versatility is one of the edges of leather backpack patches. It also brings about that classy and outdoorsy feel that most backpack users prefer leather patches.
6. Printed Backpack patches – If you want a photo printed on your patch with all the most minor details, opt for a printed backpack patch. It uses the technique of printing on t-shirts. This type will certainly give you the freedom of patch designing to a new level.
7. Bullion Backpack patches – A bullion patch is a fit if you are a fan of gold and silver. It gives that perfect substance and appeals with definitely high value. Making a bullion backpack patch may take a little longer, but it is worth it.
What are the best Patch Backings, and How to Attach them to Backpacks
There are a lot of patch backing types available. But here are a few of the ideal backing types for backpack patches you can choose and how to attach them.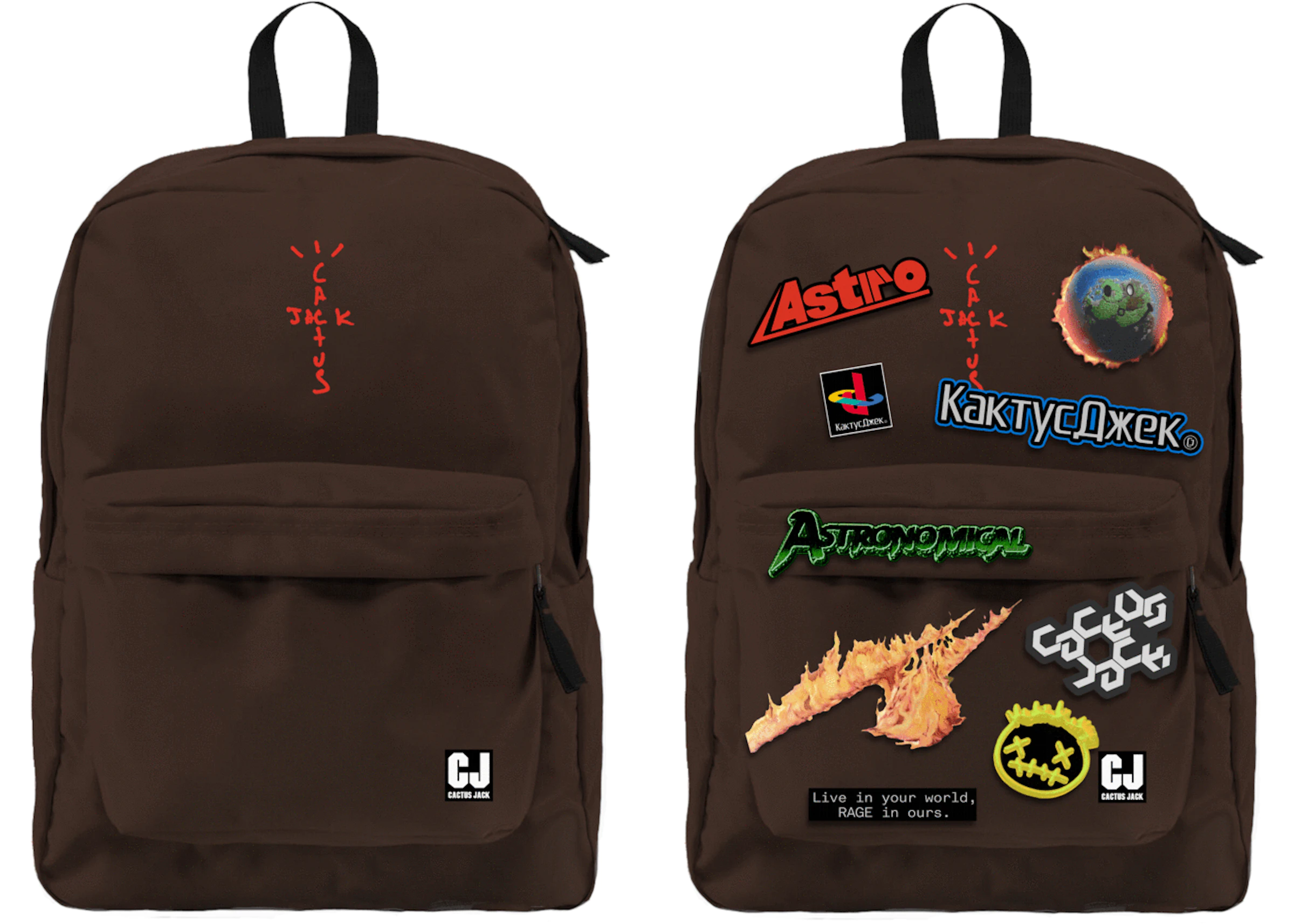 1. Sew-on – You can do a sew-on backing on your backpack patches to ensure it stays in place and won't be easily removed.
How to do a sew-on on backpacks:
a. If you are hand sewing, the patch prepares a needle and thread.
b. Ensure the thread is the same color as the bag or the patch.
c. Check if the needle has enough size to get into the bag's garment quickly.
d. Place the patch on the backpack area where you want it attached.
e. Start stitching throughout the patch's edges, ensuring every stitch is durable.
f. Lock or secure the stitch.
g. Remove unnecessary threads or dirt, and you're good.
2. Iron-on: This type is tricky to install. One small mistake can ruin the backpack. However, ironing the patch can be best as it appears natural overall. You have to ensure that the backpack cloth can withstand heat and pressure. Do test smaller portions of the bag first before finalizing everything.
How to iron-on on backpacks:
a. Clean the area where you want to attach the patch.
b. Set the iron to medium-high heat.
c. Place the patch, facing front, on the bag.
d. Cover with a fabric
e. Apply pressure with the iron.
f. Try to lift the patch from the garment to see if it is already pasted.
g. If not, do apply heat pressure again until it sticks totally.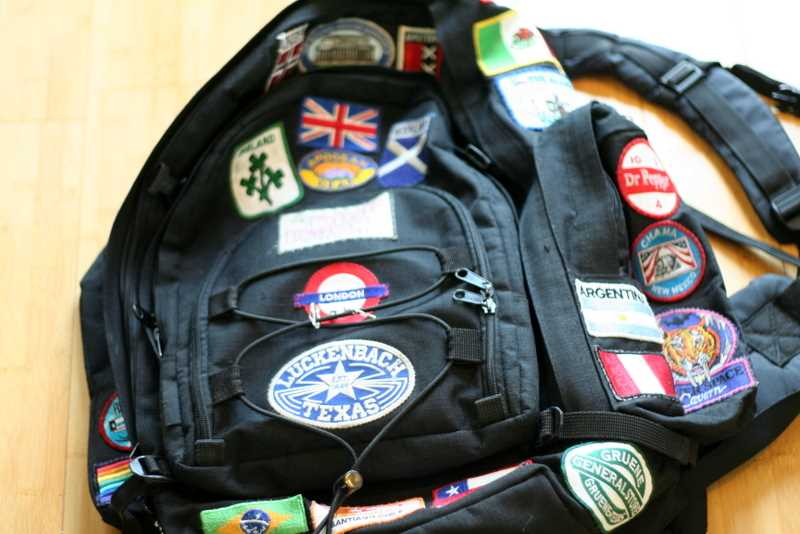 3. Self-adhesive – This backing type is easy to install; however, frequent washing can damage it faster. It will also be hard to change or remove patches. The adhesive might ruin the quality of the bag cloth.
How to attach self-adhesive patches on backpacks:
a. Prepare the pack and clean the area where you want to secure the patch.
b. Self-adhesive patches have a plastic covering the glue at the back portion. Peel it off.
c. Position it directly onto the backpack.
d. Press it on to attach. Make sure all the edges are correctly locked.
4. Velcro backing – Most patch backpack users prefer this backing type because it can easily attach and remove patches. Velcro backing has two parts that you have to stick to the backpack and the patch. Since it is easier to attach and remove patches, it will give you the liberty to re-design your bag quickly.
How to use Velcro backing on backpack patches:
a. Make sure to have the surface of the backpack clean.
b. Sew on the other part of the Velcro on the backpack and the other on the patch.
c. Attach or stick the Velcro tapes together, and you are done.
Where to Buy the Best Backpack Patch?

4incustompatch is one of the best custom patch makers online. They have a comprehensive facility to accommodate orders in many parts of the world. The company has been producing quality custom patches for years, and they are proud to say that they have fulfilled their mission satisfactorily.
4incustompatch aims to provide high-end patches, which is why they adhere to continued innovations. Not just through their products but customer ordering and processing experience. That is why the company gave its clients a user-friendly ordering system. It provides options for better personalization and details.
Overall, they are admired for the services they offer. From good quality feedback, customer relations, and ordering methods to on-time delivery. They are backed by a professional design team that enhances and facilitates better quality designs for their customers.
4incustompatch provides the best backpack patches and other tailor-made and personalized patches in the US and neighboring countries. Visit them and see if you two indeed fit.
Back to blogs