Everything You Need to Know About K9 Patches
September 05,2022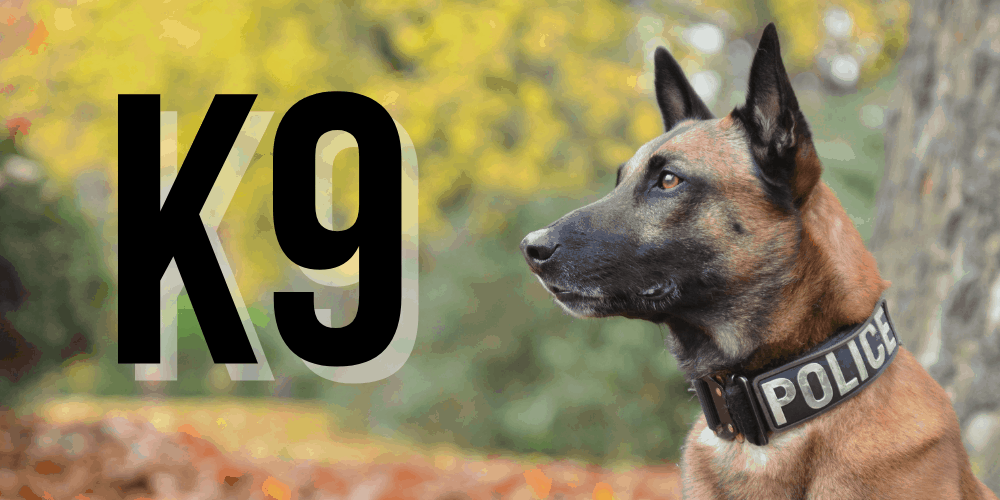 Wonder what K9 patches are for in military or police uniforms? Well, it might look ordinary but there are only a few of the many men in uniforms who wears them officially. This is because K9 patches are among the special military and police morale patches' uniform inclusions. And it holds a meaningful history and purpose.

Let us find out everything you need to know about K9 patches, here.


The origin and history of the term K9 or K-9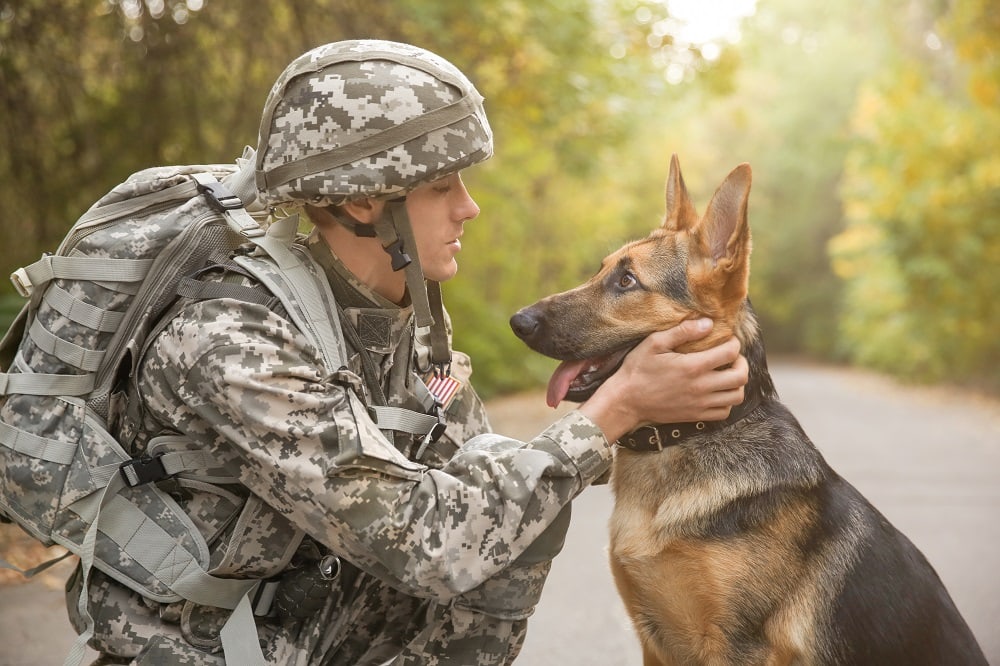 Dogs are man's best friend for nothing. They are not just an animal to most people. Among pets, dogs are the first animal to be domesticated. And on the first years, it can be traced that the Romans used them for security and hunting purposes. They are partners to Spanish conquistadors as soldiers in wars. They rely on these dogs to determine scents, scout, patrol, and as messengers. At those times, they have become man's companions to many things. Including being a policing dog.

And in 1942, the US Secretary of War Robert Patterson created the first military K-9 Corps. This creation officially marked the first use of the term k9. K9 or K-9 is derived from the French time "CANINE," which means dog. In 1959, the word K-9 was registered as a Federal symbol in the USA Trademark Office. Since then, the terms K9 or K-9 have been referred to as service dogs, working dogs, and dogs in general.
What kind of dog is a K-9?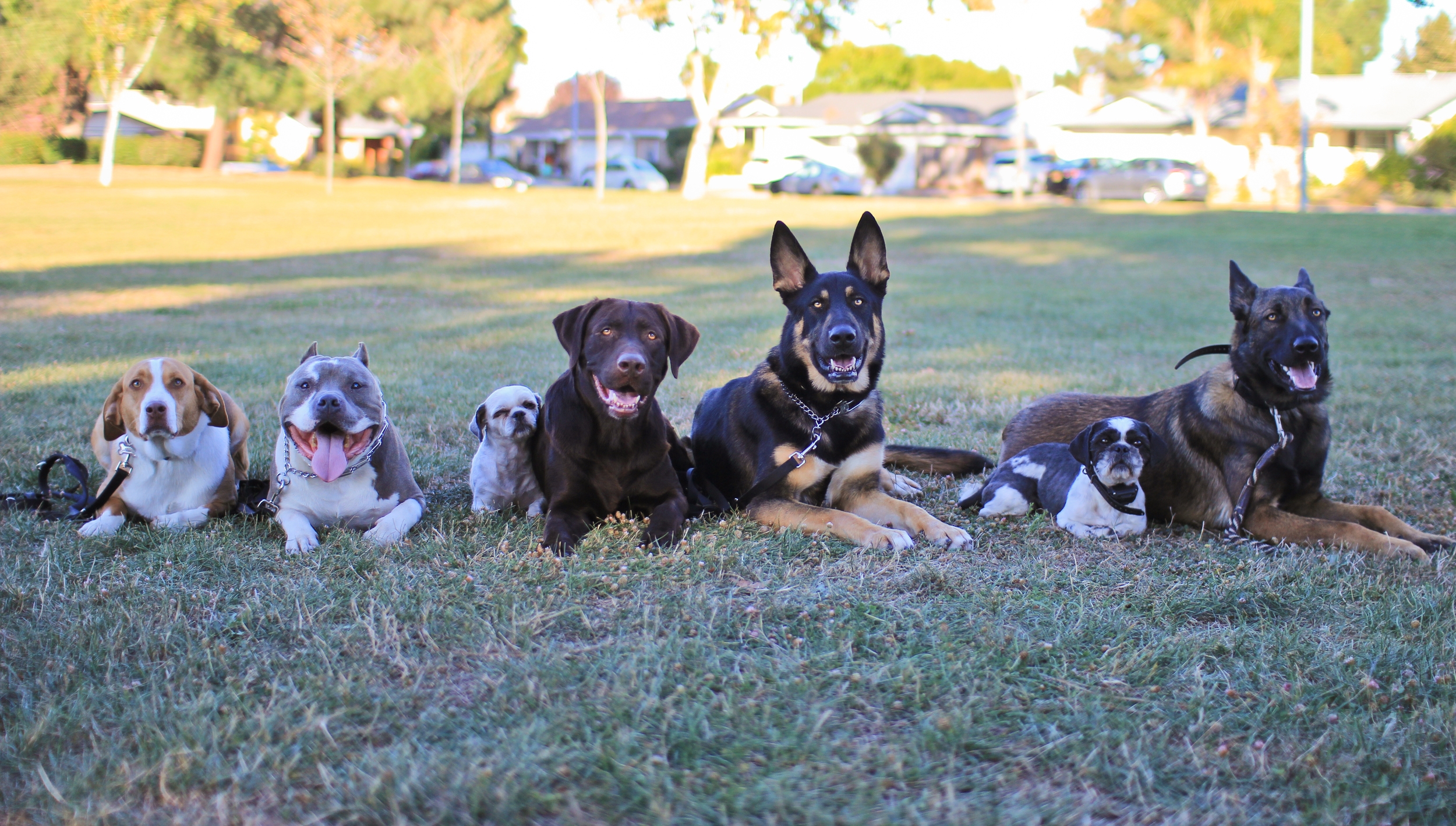 Among popular breeds trained for k9 police, dogs are Belgian Malinois, German Shepherd, Blood Hounds, Dutch Shepherd, and Labrador Retrievers. These dogs are chosen because of their undeniable working ability. They are observed to have the desire to cooperate with their handlers. These breeds are also preferred police dogs because of their tenacity in fighting criminals.
Most police dogs have one specific task only. This would mean that they are trained to do a single job to perform. But others are trained to do a dual or variety of functions.
These K9 dogs are well trained and well-loved by their trainers or partners and have their uniforms. Some have customized patches pinned together with their official military dog patches. They look regal and authoritative with them on.
Are you one of those trainers or K9 dog partners who are looking for k9 unit patches for your service dogs? Or are you a dog owner who just loves to put on quality dog patches for your fur baby? Here are the things you need to know about K9 patches and where to find the best deals and makers. Read on!
What is a K9 Patch?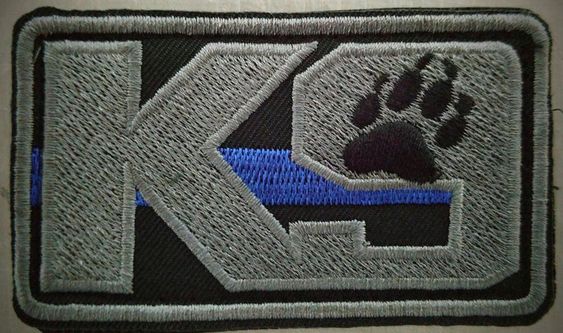 Like any other military morale patch, a K9 patch is an emblem for people in the service. That is associated with or assigned to the K9 unit. This unit is tasked to train and take good care of K9 dogs.
What are the details in a custom k9 Patch?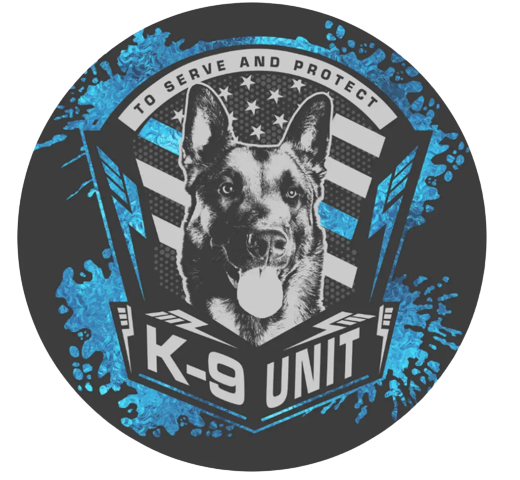 1. Unit Name – this is one of the primary details a k9 patch has. This detail tells what unit the k9 trainer and dog belong to.

2. Unit Logo – to honor and respect the unit or brigade to which they belong. The logo is indicated on the patch.

3. Dog's name – this detail could be optional, but for dogs on duty or service, their trainers would also love to have their names printed.

4. Dog's Photo – one of the in-demand customizable features is putting the dog's image in their patches. However, this is again optional. The department might want a generic photograph of a dog printed on all their k9 patches.

K9 patches are usually worn in the arm or shoulder part of the uniform. K9 dogs also wear these patches on their vest and harness.
Why wear police custom K9 Patches and What do they represent?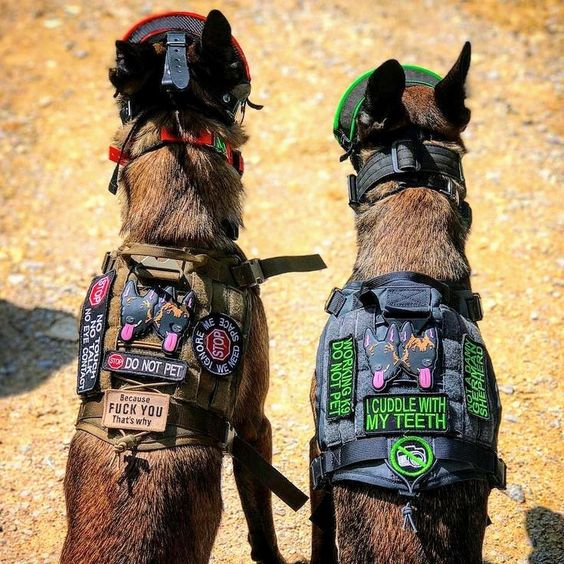 1. Identification. Wearing k9 patches is primarily for identification like any other patches do. It helps people to recognize what unit a man in uniform belongs to. And K9 patches are identified as a morale patch. Therefore, civilians can likewise wear them in any way they want.

2. Unification. For unification, the purpose is another thing why this morale patch is patronized. This symbol gives the team a unified look and pride. Those wearers are one team with one goal and purpose.

3. Warn Civilian. Also, the ideal reason military personnel wear a k9 patch is to help people know that their partner dogs need no distraction. It will warn people that the dog needs to focus on a task. And petting them is dully prohibited. Wearing a military uniformed K9 patch on the trainer and the dog helps them limit the distractions, especially when they are in a public place and must look for something critical.

4. Fashion. Other people use them for fashion and for idolizing the unit. We could not take out that the tasks of the K9-duo are complex and critical. Many people look up to them—making them wear K9 patches.

5. Memorabilia Item. Some people wear them as memorabilia of their lost partner dogs or trainer.

6. Pride and branding. To any group or association, wearing a custom patch gives them a sense of pride that they have a team and a unified purpose. It also helps to provide them with good moral branding.


What makes a good custom K9 Patch?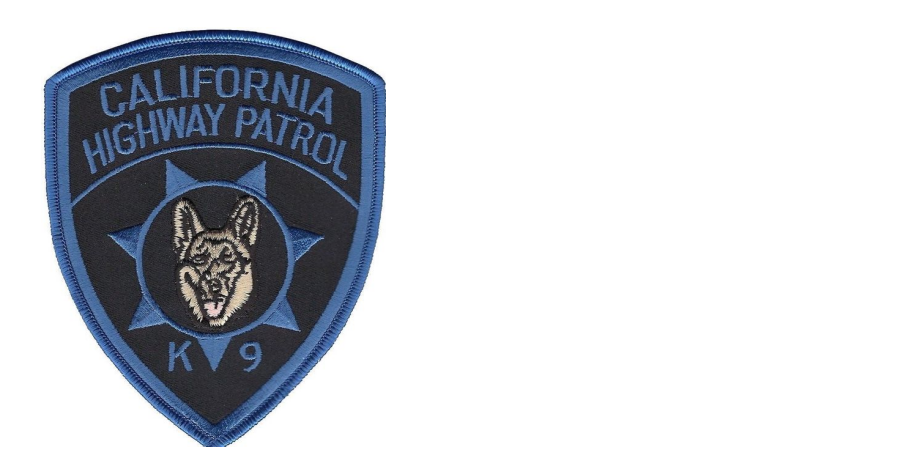 Here are some remarkable tips if you are planning to design a K9 unit patch. Please keep these in mind to make an excellent customized k9 patch.

1. Keep it as simple as possible. Ideally, an excellent customized K9 patch only has simple designs in it. It should be easy to read and identify even at a distance. Avoid graphics or structures that have complicated details.

2. Pick eye-catching colors. Make your patch visible even at a distance. Choose colors that stand out. Use the color wheel to ensure the colors you pick compliments each other.

3. Choose a unique design for your unit. Your k9 unit patch should stand out among the rest of the patches. Do not use generic images or methods that can be like other patches available in the market. Identify a figure that represents your unit.

4. Always require high-quality material for your patch. It is fundamental to use materials that can withstand wear and tear since they will be attached to a uniform.

5. Have a professional design. This patch is another tool that represents your team. Whatever you have included in it reflects the image of your unit or department. That is why make sure it does not have offensive words and pictures.
How to find and pick the right style for your K9 unit patches?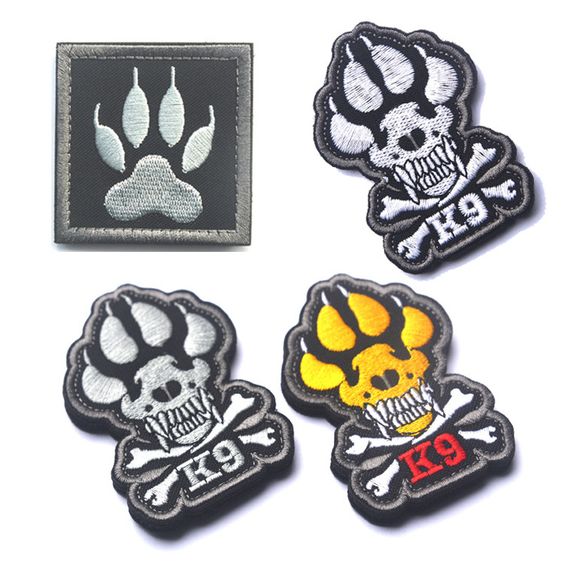 Always consider the purpose. Bear in mind that it will be attached to the uniform or gear. Therefore, it should be high quality and durable.

The top two materials for k9 unit patches are the Embroidered type of patch and the PVC patches.
1. Embroidered Patches are made up of high-quality threads that can be used to design intricate details. Certified durable in any situation, embroidered patches are one of the top choices for military morale k9 patches.
2. PVC patches are a type of patch that is made from a soft and flexible material. What is indispensable about this material is that it can give a 3D output and is also ultra-sturdy. It can also be attached to uniforms and gears easily.

Choose the proper backing. Since custom K9 patches are worn either on the arm or shoulder, they should be attached cohesively.
1. Sewn-on is one basic and the widely desired type of backing regarding morale k9 patches. Choose this if you need not peel it off or change the patch occasionally. The sewn-on backing is a durable type of backing.
2. Velcro backing gives you the durability with the flexibility you might need. It comes with two sides that stick together firmly. This backing is ideal for those who want to change a patch to another. It is easy to peel off and stick again.
Where to get the best k9 Patches?

4inCustomPatch is a company that sells anything patch related. They are a company committed to giving innovative solutions in the industry, developing tailor-made custom patches and other related products online. They are the place to be if you are looking for the best k9 patch maker. They also work to improve the standard of the custom patch industry. To give superior customer service and customer experience every time.

Sure, there are many supplier stores in the market today that provides high quality patches. But with 4inCustomPatch they do what they say and only offer superb high-quality output. Through years of experience in the industry, they sure know the ins and outs of the product they are offering.

Sleek and tidy finish– high-quality product includes the overall look of the item. As well as, the sides of the patches have no extra threads or extra material. They are delivered with no dirt and well-trimmed edges.

Detail Oriented – their craftsmanship is of utmost admire by their previous customers as they are sure to give only the exact details base on the preferences required by their clients—Enhanced and well-crafted by their art team.

Professional and easy to work with – they are a team of professionals with one goal: to give only the best of the best to their clientele. They have strived to gather the best team members to cater to the best and high-quality products and services.

Variety of options – as you navigate their web store, you can see the many customizing options; they have ready for their customers.

Enhanced ordering process - Their web store was made with the thought of providing easy-to-understand and use navigation. They have developed their online ordering process to provide a more client-centric service over time. Taking advantage of the current technological innovations to advance their design and program capabilities and offer a stress-free shopping experience.
What type of k9 patches does 4inCustom Patch have in store?

All in all, 4inCustomPatch offers seven (7) types of patches for their customers. Name it, and they have it. Customized and just what you wished to have for your police k9 patches. Here are the various types of patches available:

1. Embroidered patch – is the top most popular type of patch. It is a combination of color threads that gives off a textured outcome. As mentioned above, this patch type is one of the best options for customized k9 patches. This is because of its versatility, not just in designs but also in its backing. It can be attached to any product in any possible way.
2. Woven patch – is yet another well-known patch in history. Woven patches are tagged to have a classic touch to any design. Another patch type suitable for a custom dog patch is the woven patch. Its technology applies to most complex designs, images, and texts.
3. Printed patch – If you want a more vivid and gradient color scheme on your puppy patches, choose a printed patch type.
4. Chenille patch – this type of patch gives a fluffy and well-textured design. The 3D effect is due to the arched yarn material used. It gives off an eye-catching highlight to any clothing. Dog shapes or images suits best in this type of patch.
5. PVC patch – They tagged it as synonymous with having a durable patch. Plus, it is an ultra-flexible material. It has a soft rubber-style finish. This material is ideal for outdoor use, perfect for a dog with great stamina for play and work, like service dogs. It can withstand water, gravel, or dirt.
6. Leather patch – Elegance is one way to describe a leather patch. It is a unique take on any patch design and gives a high-end effect to your dog patch.
7. Bullion patch – considered one of the most sought-after types of custom patch, bullion patches are made by combining gold and silver yarn. The combination gives a lustrous and high-quality texture to any custom k9 patches.
Conclusion
Are you planning to design your police K9 unit patches for your department? Visit 4inCustomPatch and have it delivered directly to you. They have an easy ordering process and a professional team ready to assist you. Click on to get 10% off with your no minimum K9 patches order today!
Back to blogs