Top 6 Website To Custom Made Patches in US
April 02,2022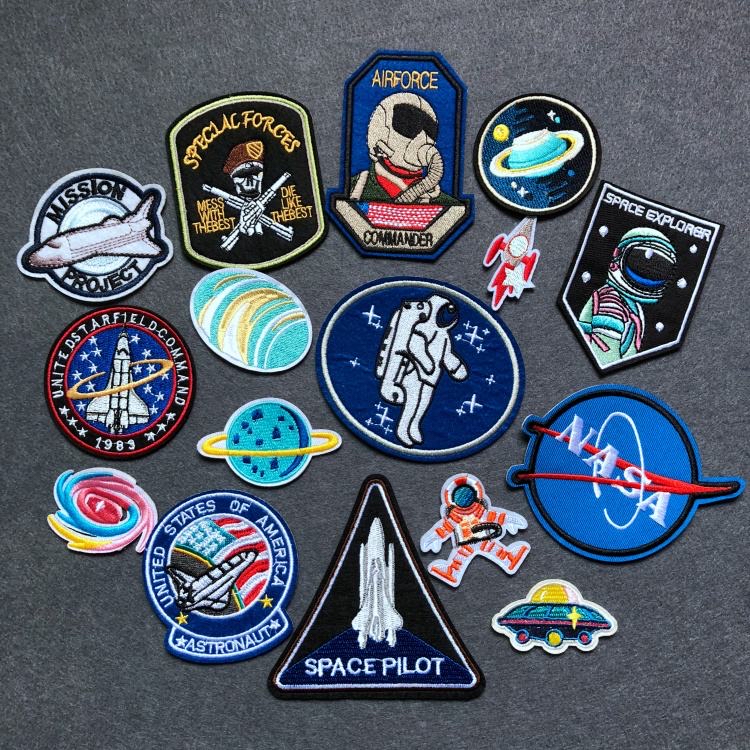 1. NETPROPATCHES

NETPROPATCHES is a enterprise established in 2007, They have a wonderful customization system. There are more than one hundred patterns in the customization system, you can also upload your own favorite pattern designs to make your own custom patches.

• Embroidery Custom Made Patches are suitable for various industries and have a wide range of uses.

• Woven Custom Made Patches are great for designs with subtle typography.PVC patches.

• PVC custom patch is made of waterproof material, which can be used for a long time without breaking.

NETPROPATCHES offers special options to your customized patch to make it more functional. NETPROPATCHES provides over a thousand thread colors and hundreds of twill and felt options to make your patch.

NETPROPATCHES has its own factory, and they mainly produce only four types of patches. Although they have few types of patches, the production speed is fast, and it produces only takes 2-3 days. If you want to buy the patch, you can email them for a free quote. Come and email them for a free quote if you like simple communication!

2.
AMERICAN PATCH

The main business of AMERICAN PATCH is concentrated in the US. Their business philosophy is to create the best shopping experience for customers at a low price.

• Felt Custom Made Patches can be custom made by you with thread colors and countless felt.

• Leather Custom Made Patches must be a good choice if you want to put your logo on your hats or jackets.

• Chenille Custom Made Patches are made with a vaulted yarn, weave and they are widely used in jackets and hats.

The thread colors of AMERICAN PATCH up to 8 at no extra charge! Their custom embroidered patches are 100% customizable from the design to the backing of the borders.

AMERICAN PATCH provides a free sample for each order instead of a graphic rendering so you can see. Their custom patches pricing is based on the amount of embroidery that covers the patch. And AMERICAN PATCH is a company entirely owned by women. Come and place an order on this website if you want support them!

3. Patches4Less

Patches4Less is one of the top 10 companies specializing custom patches in the US. They provide online and offline customization services and they have advanced equipment and exquisite technology, so you can customize any style patches you like.

• Embroidery Custom Made Patches are most suitable for complex design.

• Pvc Custom Made Patches are not only waterproof but also not easy to fade.

• Vest Custom Made Patches more are black and the style trend is suitable for young people.

The patches of Patches4Less are categorized by material and usage scenes. The MOQ for each design is 10 pcs and 7 free colors can be chosen.


The customization system of Patches4Less is simple and easy to operate, just choose the embroidery range, size, backing, border and metallic threads, and then you can quickly design a patch you won within 5 minutes. Do you want to have a personalized patch quickly? Let's click "Design Now" on their website now!

4. Build Your Patch

The Build Your Patch has hundreds of custom templates, and their website system advocates light customization. You just only need to modify the placement of text or patterns on the existing templates and then you can make your own patches quickly.

• Motorcycle Custom Made Patches are more popular with motorcycle enthusiasts and they have various styles.

• Biker Custom Made Patches are the best sold all year and now are also popular around the many people.

• Uniform Custom Made Patches though look more formal, they are best sold around the students.

The Build Your Patch has an assortment of over 15 patch usage scenarios. Their customer service hours are Monday to Friday 9am to 5pm. They offer a rush service, you can call them if you require your order sooner than the regular 3 to 4 week time frame so they will try to accommodate your request.

The Build Your Patch that mainly produces embroidery patches. They provide many different patch templates. You only need to modify the text in the template to get a patch just for you. Come and design on their website if you don't like complicated designs.

5. SiennaPacific

SiennaPacific is located in San Diego County, Southern California. Their office hours strictly follow PST. SiennaPacific is a major supplier to hundreds of distributors in the US. SiennaPacific will provide you with the best products if you trust them.

• Scout Custom Made Patches are often used on underage boys and girls all over the world.

• Sticker custom patch is available in a variety of materials to suit most people.

• T-shirt Custom Made Patches are widely used in the summer and they have various colors.

The size of embroidery patches on Sienna Pacific you can select between 1/2″ and 12″. They have 4 backing can be selected by you: Sew-on, Iron , Velcro or Adhesive Backing.

No matter what product you need, you can directly send an email to SiennaPacific for inquiries. They reply very quickly that saving communication time and improving efficiency. You can directly contact them to make custom patches if you don't want to waste time!


6. 4incustompatch

4incustompatch is a subsidiary of 4INLANYARDSLLC in the US that has years, many experience of custom patch. At 4incustompatch, their goal is to develop this technology and create a revolutionary way of online ordering.

• Embroidery Custom Made Patches are versatile and suitable for complex design.

• PVC Custom Made Patches waterproof and moisture-proof. The material of them are soft and will not fade.

• Uniform Custom Made are widely used in schools, and the patterns are exquisite and not easy to break.

On 4incustompatch, you can choose your expected delivery date. The embroidered patches on their website can be chosen from 1 to 3 upgrade accessories at the same time.

4incustompatch has an online preview function of the design system. In their design system, not only you can choose the shape, pattern, and text you like, but you can also choose a variety of fonts and placement methods that you like. If you are not satisfied with your design, you can also contact their designers and they will design artwork for you for free until you are satisfied. Would you like to design a custom patch just for you? Just come and take a look!

Back to blogs