Top 5 Websites to Custom Embroidered Patches in Canada
April 09,2022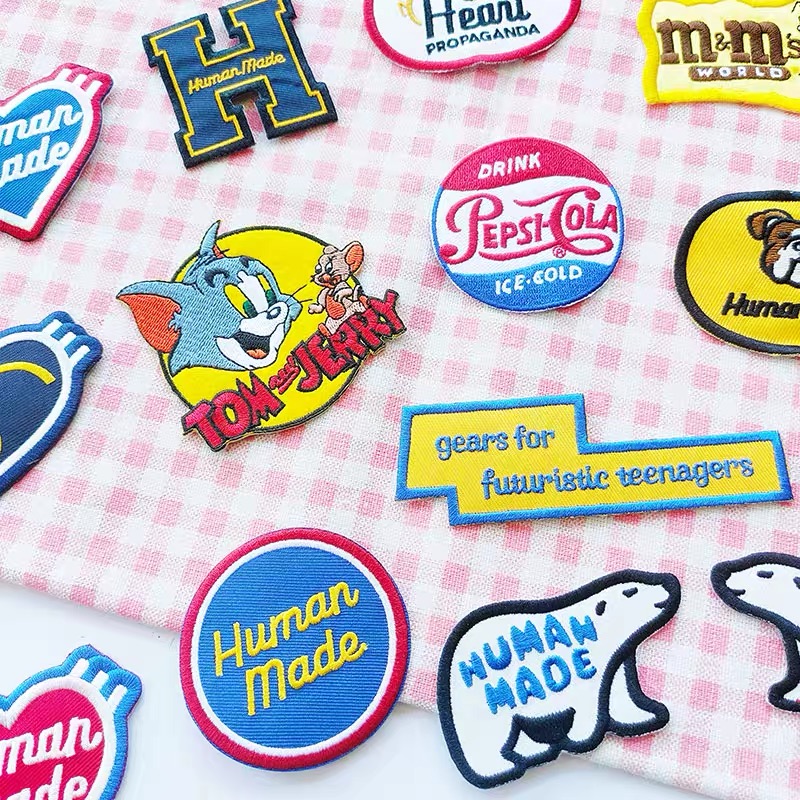 1.Custom Patch Canada

The Custom Patch Canada is the biggest custom patch broker and distributor in Canada. They have a perfect after-sale service and they have a 30-day return policy, which means you can request a return within 30 days of receiving the item.

• Custom Embroidered Patches of the Canadian flag are sold best on their website. Their custom embroidered patches come with velcro hook backing for easy carrying on any loop velcro.
• PVC patches have up to 50 different styles, most of which are army type.
• 3D printed patches, which are more three-dimensional and less prone to corrosion and fading.

To save time, If there is no patch style you like on the website, you can click "Custom Quote", directly send the size and type to them, and then upload your pattern to get a free quote.

As one of the largest resellers in Canada, the Custom Patch Canada has a huge customer base, they are good at customizing patches for teams, with years of customization experience, here you can get a high-quality custom patch at a low price. On the website you can see that they have released a lot of beautiful patches they made on ins. Click on their website to feast your eyes and place an order!

2.Gumtoo

Gumtoo pursues direct and fast communication. Although there is no online patch customization system, you can directly send your design requirements to their designer mailboxes, and then they will send you design drawings as soon as possible.

• Embroidered patches have a twill base on which a custom design is embroidered using threads. They can incorporate multiple colors to match your design.
• Woven patches use thinner threads that are woven tightly together, giving a smooth, non-raised texture. These can incorporate detailed, intricate designs and small text.
• Printed patches involve printing a photograph, design or text on twill fabric. Printed patches are cheaper to make than embroidered and woven ones.

To ensure your custom embroidered patches don't fray or unravel. They offer 2 types of borders to keep your patches looking good. Besides, they offers 3 types of backing for your custom patch.

Gumtoo offers a variety of payment methods. They accept payment via debit card, credit card, PayPal, and Stripe. After you confirm the order, let them know your favored method of payment, and they will send you the transfer details. Besides, they offer expedited service and they do not charge any rush fees.

3.E-patches.ca

E-patches.ca offers free patches to their clients. This sponsorship proposal is intended to all the people who own a website. Their mission is "producing beautiful, professional and durable custom embroidered patches available to everyone in Canada at affordable prices. "

• Flag patches – in times of sport competition patriotic feelings are stirred up among supporters. No a small wonder that people want to stress their nationality.
• Martial arts patches – those embroidered patches will show the sport discipline in which you are involved in. You can have the name of school, its logo and even your name sew on it.
• Custom embroidered patches - you can promptly apply custom embroidered patches on most textures while never requiring a needle and string.

The design of custom embroidered patches on E-patches.ca can be up to 100% embroidery. Besides, They will do their best to produce your products as fast possible – Delivery in up to 15 days!

Their links to be promoted on websites that own a relatively good ranking on search engines like Google, Bing or Yahoo. Order more and save! They offer price breaks for wholesale. and they are capable of producing any embroidered patches you desire, any size, shape, color and quantity. No minimum order, it is possible to order even an order.



4.STITCHY LIZARD

Stitchy Lizard has been in the Promotional Business since June, 2002. In addition to the wide selection of Promotional Products they offer Embroidery and Screen Printing. Their first interest is in the relationship with our customers and how they can best serve them.

• Custom embroidered patches are ideal when your design has details too small for embroidery.
• Lanyards With Rhinestone created out of rhinestones entirely.
• PVC patch price includes up to 3 colors, design 2D on 1 side.

The STITCHY LIZARD is a one stop shopping platform. The custom embroidered patches is not the only object Stitchy Lizard provided. They also provide headwear, sports uniforms and T-shirts&Apparel.

Come to visit their showroom provided that have an interest in Stitchy Lizard. After all, an on-the-spot investigation may have unexpected surprises.



5. 4incustompatch

4incustompatch is a subsidiary of 4INLANYARDSLLC in the US. They have over 5 years experience in custom patches. The goal of 4incustompatch is to develop this technology and create a revolutionary way of online ordering.

• Embroidery Custom Made Patches are very suitable for complex design.
• The material of PVC Custom Made Patches are soft and will not fade.
• Uniform Custom Made are widely used in schools and uniforms.

You can choose your expected delivery date on 4incustompatch. The embroidered patches on their website can be chosen from 1 to 3 upgrade accessories at the same time.

4incustompatch has an online preview function of the design system. In their design system, not only you can choose the shape, pattern, and text you like, but you can also choose a variety of fonts and placement methods that you like. You can also contact their designers if you are not satisfied with your design and then they will design artwork for you for free until you are satisfied. Just come and click "ORDER NOW" to customize your own patches!


Back to blogs