What Is the Ideal Material for A Custom Ski Patch
November 19,2022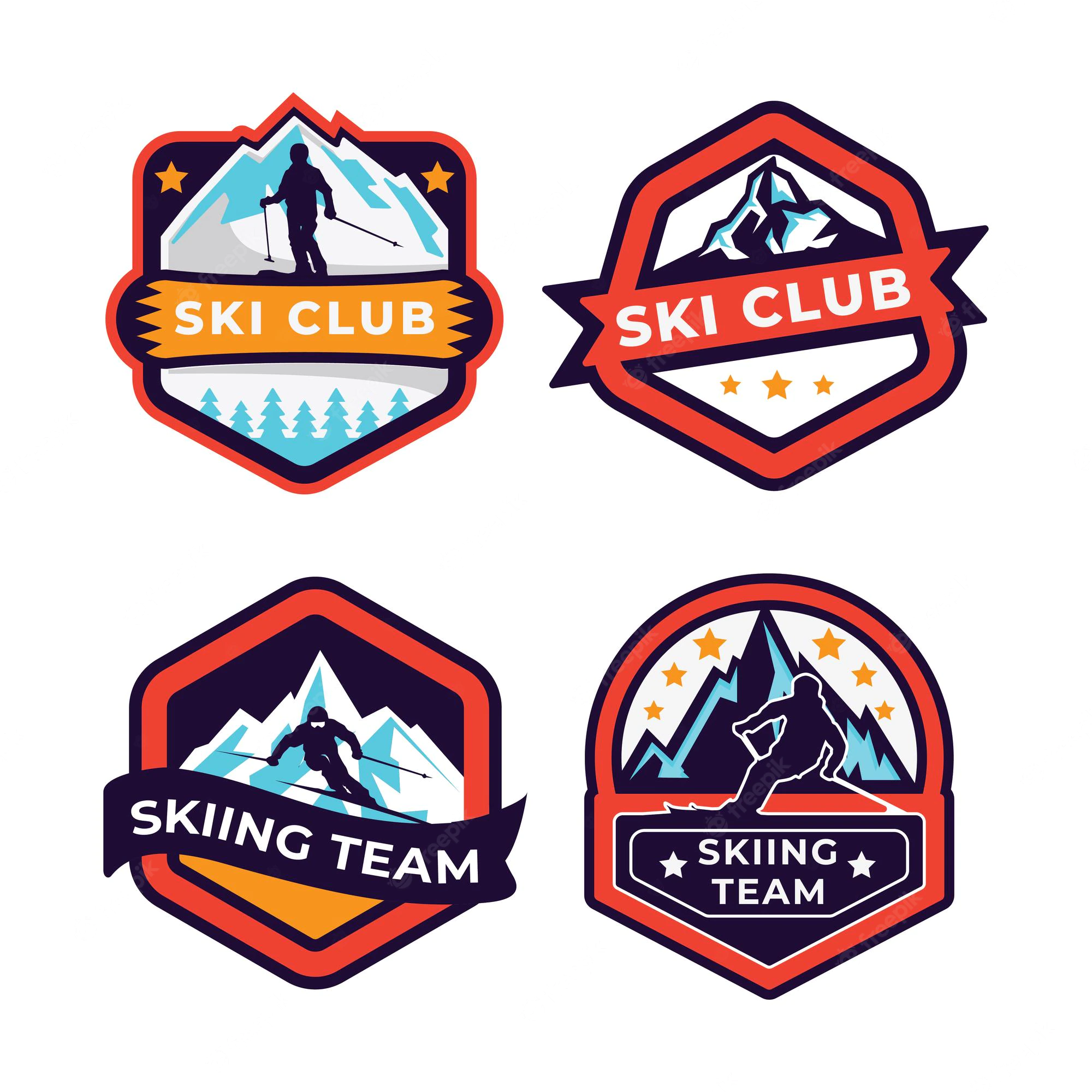 A custom ski patch is one way to boost a player's hard-earned accomplishment along the slopes throughout the season. Customization is popular on these ski patches to recognize the team's position, such as the team captain, the player's jersey number, any league or district honors, and so on.
Skiing is one of the most famous sports in the world. It is beneficial for your body for it burns calories and exercises your lower body muscles. No wonder why it is one of the most trending sports; it is fun, engaging, and challenging! But, with a challenging sport comes an adamant time when picking gears!
Being a skier is challenging, not only when you are playing but also in the preparation that comes with it. There are many techniques and methods for skiers to execute the sport properly without injury. Plus, all of the gear and equipment must be perfect.
Aside from gears, techniques, and methods, clothes are also a huge part of being a successful skier. It prevents players from freezing and keeps them safe and warm throughout their time playing. The perfect material must be essential for making the best ski patch! They will make you feel represented and must also be challenging, long-lasting, and striking!
Different patch types for custom ski patches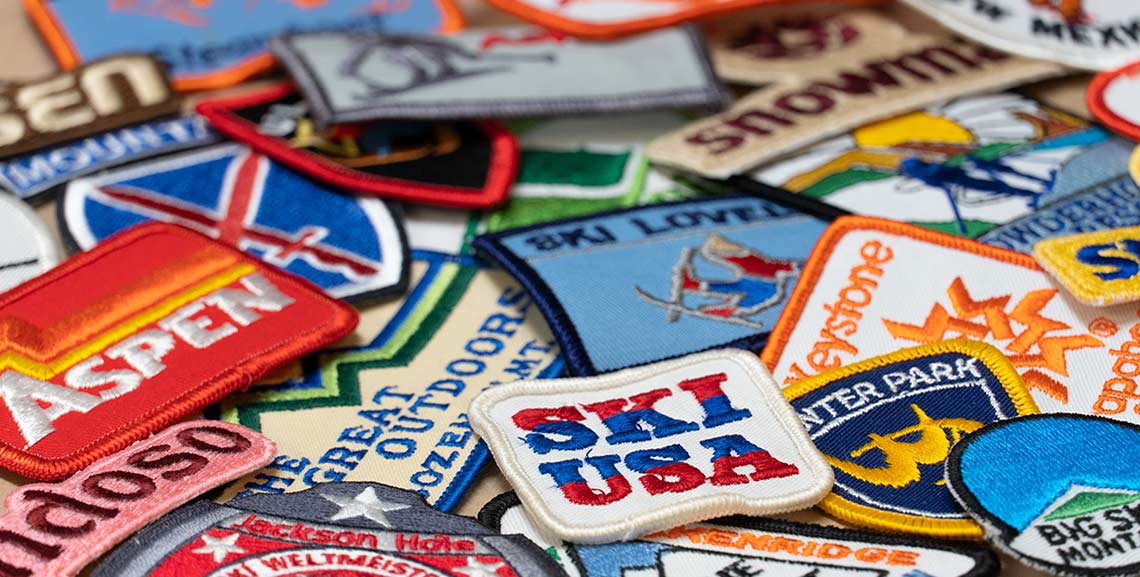 There are numerous choices for choosing different kinds of custom ski patches. Patches have been around for centuries, after all. Here are some of the different patch types for custom ski patches:
1. Embroidered Patch
Embroidered Patches came from the Mediterranean, Mideast, China, India, and South America and have been blooming until today. They give off the classic and noble look that only they can acquire. It is perfect when you want something classy. It is also trendy, especially now that the vintage style has returned.
2. Woven Patches
Now, you might be thinking, what is the difference between embroidered patches and woven ones? Embroidered patches have backings, and that's where the patterns get stitched. In woven patches, however, the way is the backing. It's part of the whole thing. Woven ski patches are perfect when your design is smaller and has many details compared to the typical ones.
3. PVC Patches
If you don't like the vintage look of the embroidered and woven patches and want something modern-looking, PVC patches are for you! They are made out of plastic that comes in many customizable colors. There are endless possibilities! They are also durable and rarely fade away, making them the perfect companion for outdoor sports such as gliding on snow.
4. Chenille Patches
If you are looking for a fun yet simple design for your Patch, a chenille ski patch is a go-to. Create that unique ski patch that best represents you or your organization with chenille's 3D effect. It is best for jackets and vest ski sport patches.
There are a lot of different patches that you can choose from, but remember, we are looking for the best ski patch that best suits your preference! It's up to you to determine what's best!
How do you get a patch to stay on ski gear?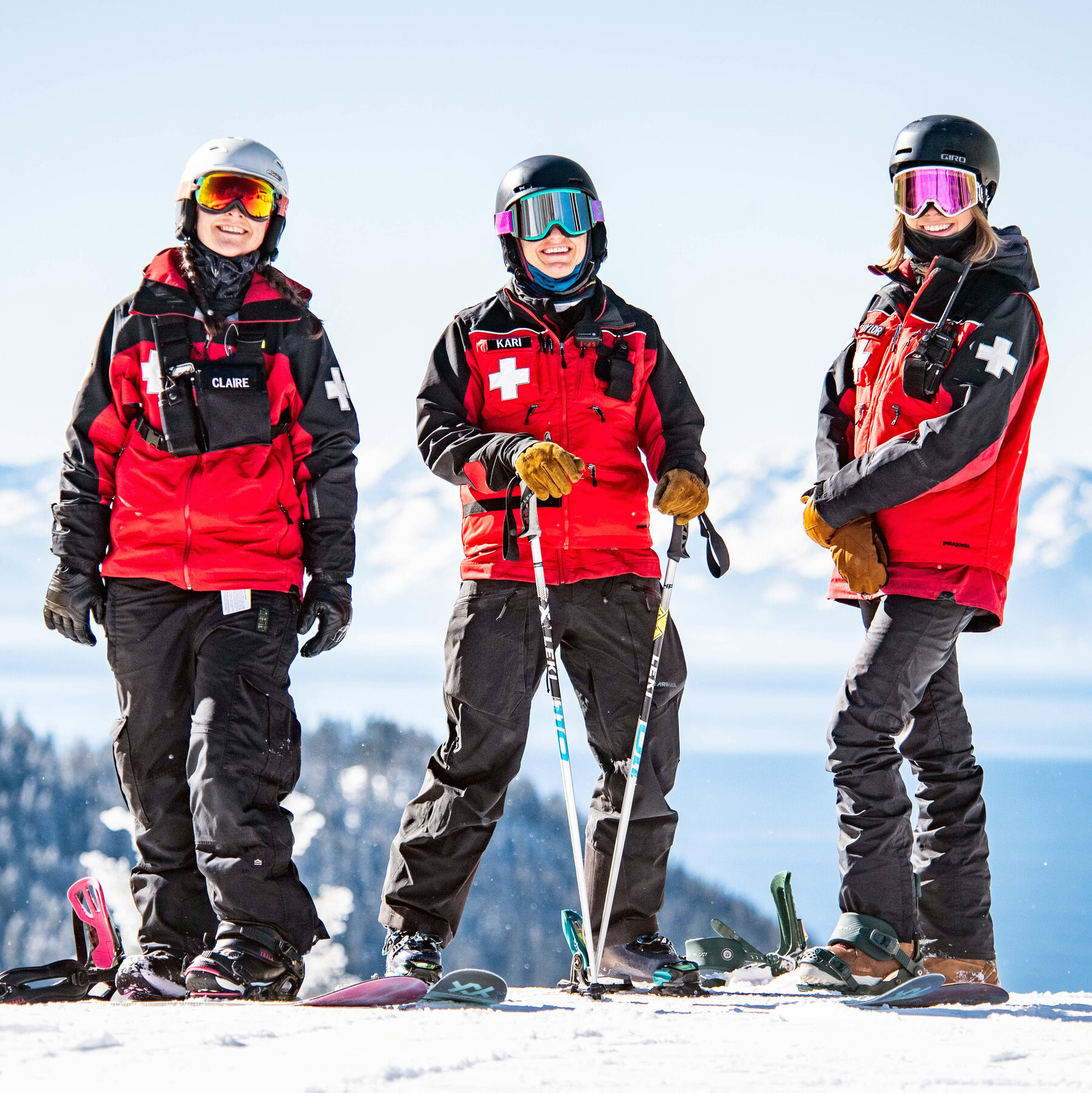 Now that you have your Patch, how do you apply it correctly? How do you make sure that it sticks and lasts long? There are many ways to do this, depending on your Patch type.
1. Adhesive - When working with embroidered patches, the best and easiest way to attach them to your ski gear is to glue them. For more durability, make sure the glue is the best in town. A suitable adhesive can make everything tie in together. A durable embroidered patch with very reliable glue is perfect for getting your Patch to stay as long as possible. The same goes for the woven patches.
2. Sew-on - You can always sew them in place, but it needs time and effort. If you are working with patches and planning to sew them in place, try a sewing machine since it makes everything faster and easier. If you are going to hand sew it in, cause that it's tough and doesn't easily rip. Remember that attaching the patches is one of the most important steps; do everything right.
3. Heat Seal or Iron-on - Some patches require heat and pressure. Iron-on patches are patches that you can apply by using your trusty iron. Put the design in its designated place and iron it. After a few minutes, remove the iron, and you already have your design in place! Iron-on patches usually last after at least 25 washes, which is already a lot! However, iron-on patches might not work for you if you want to attach and secure them for as long as possible.
4. Velcro - For PVC patches, it's super easy and effective. Not only are PVC Patches one of the most durable patches, but you can also attach them effortlessly. You can sew, glue, or even use Velcro to secure them. Many people prefer Velcro over other options since they want to place their patches in different places when they want to.
What Patch backing can best fit the ski gear?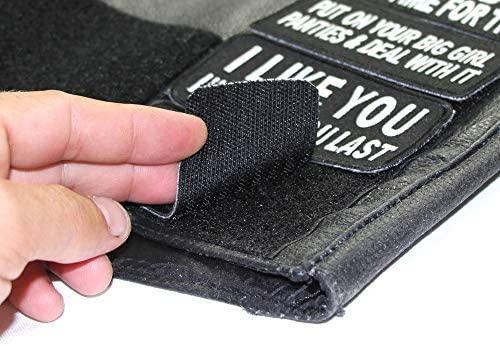 If you need clarification about patch backing, it is the backbone of the Patch. It provides stiffness and support and makes the patch flat at all times. There are many types of patches backing, but Velcro backing is proclaimed as the best one, and here's why:
Velcro backing is easily the best backing because it can be removed and reapplied! Many people get anxious about where to put their patches because they can't remove them once applied, or they might need extreme care and effort to make the removal seamless. But Velcro backing makes everything more accessible and cuter!
What should I pay attention to when I wear a ski patch?
There is much to pay attention to when doing an extreme sport such as skiing—your form, your gear, and of course, yourself. Always pay attention when trying to do this because it might lead to accidents. A ski patch is just a tiny part of a vast whole.
Depending on what type of ski patch you are using is how you'd probably pay attention to it. For example, an embroidered patch can do well when dry but can be compromised if it is wet. At the same time, a PVC ski patch can do both dry and damp temperatures.
Where to design my Ski patch?

Are you looking for affordable and durable patches? What about customizable ones? Well, 4incustompatch is the best option for designing your Patch! It has it all; you can choose what type of Patch you want to work with, there are different styles, guide videos, and blogs, and you can easily customize them!
The prices are also really affordable. They have already displayed their prices on their website, which is very convenient. Not only that! They also have no minimum order quantity and the lowest price guarantee.
You can work with presents, and you can also upload your design. They also have a design team to help you out when you are struggling with your plan, a group of professional and talented artists.
Check 4incustompatch today!
Back to blogs