What Is The Best Patch For My Custom Hat
November 17,2022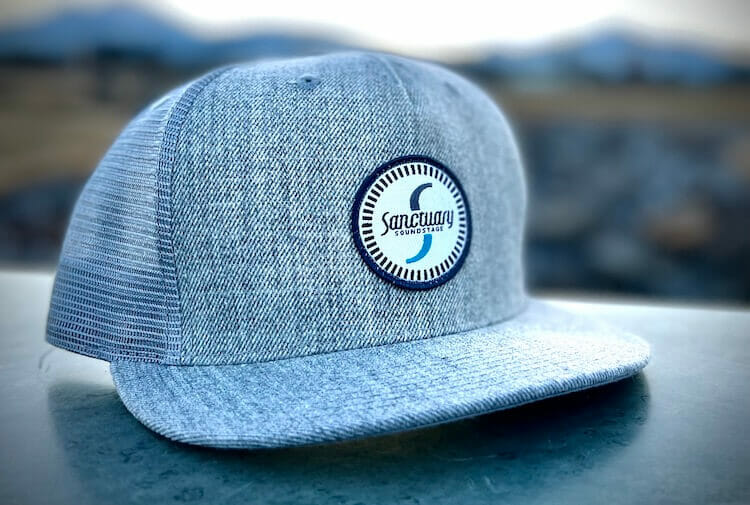 Custom hats are always in season, especially with a chic custom patch. Caps protect not only from the sun's heat but can also complete a rocking outfit of the day! No wonder many men and even women love to wear a hat in their day to day. And what is fascinating about hats is that they can be styled however you want!
One best style options is adding a flare of custom hat patches. What are these hat patches? What is the best patch for your custom hat? Do you already have designs in mind but need to know what type of patch is best for them?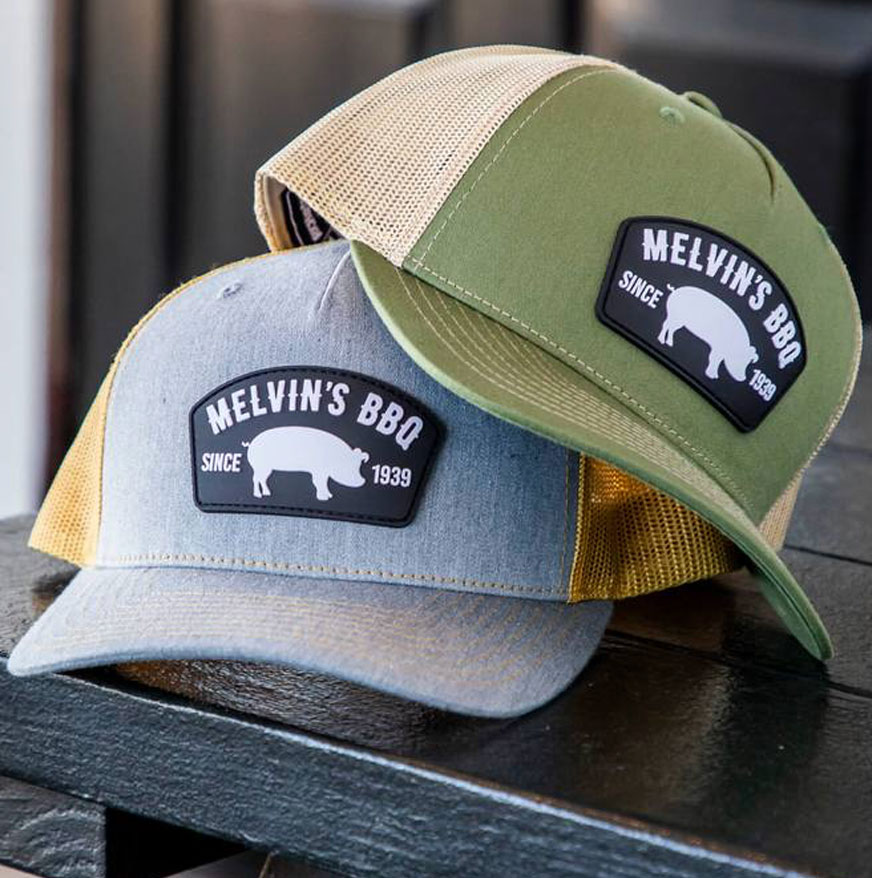 Here, we will tackle everything about your custom hat patches. After reading this, prepare your way to have that smooth and worry-free hat patch venture.
Different Patch Types For Custom Hats
You can choose from the seven best types of custom patches for hats. Almost all patch types can do good with caps, but these top seven are proven to be the best and ideal with any custom hat.
1. Woven Custom Hat Patches – This patch uses thin threads and is ideal for hat patches with intricate details. Anyone can go the extra mile regarding design specifics with this patch type while keeping it classic and stylish.
2. Embroidered Custom Hat Patches – This is another classic patch that will give your hats an extra flare. An embroidered patch type is for you if you like it simple with not many designs but retaining that classic touch.
3. PVC Custom Hat Patches – this type of patch is material and design-wise. Why? Because hats are usually worn outdoors and exposed to different weather and temperature, they are more prone to damage. However, having a PVC custom hat patch that acquires lesser to no damage incurred by changing temperatures can do you wonders. Plus, it allows users to experiment with designs and figures to put together in one single patch.
4. Leather Custom Hat Patches – This type has been one of the most used types of custom hat patches through time. This patch type is the standard for creating attractive and trendy hats. It can go well on both simple font designs and complex outlines. And the color and texture of the leather give patches a unique and elegant distinction from all the rest.
5. Chenille Custom Hat Patches – if you want simple patches with few figures but let it puff, like a 3D effect, a chenille patch is your go-to. High-quality yarns are used in this kind of patch.
6. Printed Custom Hat Patches – this type of patch will give you unlimited options for your design. Design your desired patch and have it printed all the way through. It is as simple as one, two, three!
How To Apply A Patch To A Hat?
Applying a patch to a hat depends on the type of backing you choose. There are many ways to use a patch from the number of backing options available. It primarily depends on your preferences. Here are ways to attach a custom patch to a hat.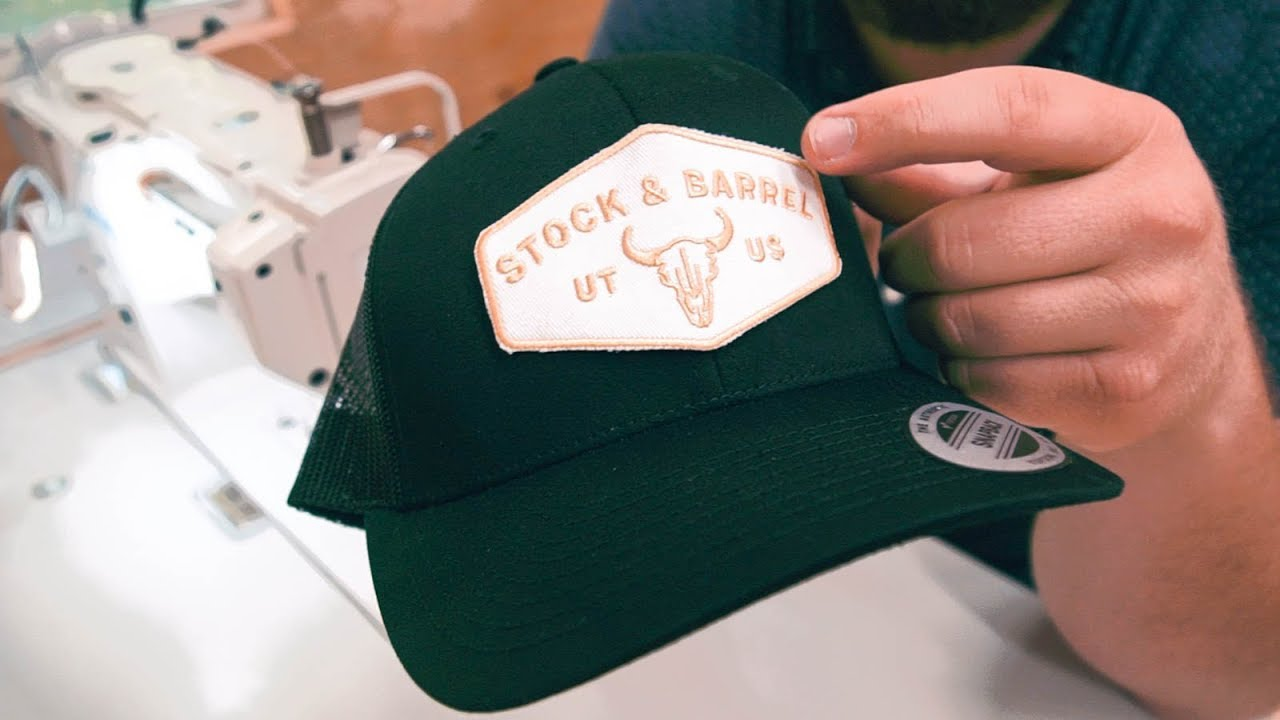 1. Sewing by hand or machine is a durable technique to attach a patch to hats. They are attached to caps with zero to no fail by using a quality thread, either by sewing by hand or machine patch. Rest assured that the patch will stay in place for extended periods. However, this process needs the skill to ensure getting the best-desired result. Sure though, sewing is an essential human skill; if not, you can quickly learn it with little effort.
2. Applying heat on the patch to attach it to the hat – If you are not keen on needles and threads to sew patches on hats, then heat or heat sealing can be the way. The heat-sealing procedure is a versatile method of attaching patches to hats. And not to mention the convenience it brings. An easy way that anyone can perform even with a simple iron at home.
3. Applying Glue or Adhesive on the back of the patch – A quick attaching method for any patch is glue or adhesive. You can peel off the protective covering and position it on the surface or space to which you want it attached. Then, it's done. Make sure that every corner is pressed coherently to enable the glue to transfer to the other material. This step will ensure both sides stick together.
4. Velcro backing – Many say this is the easiest way to attach a patch. Not to mention, it is the most convenient when wanting to change patches from time to time. One can peel the patch off the other side and replace it with another patch.
What size patch is best for a hat?
The best patch size for a hat is between 2.25" to 3". The hat's size ranges from 2.5" to 3.5". Therefore, a patch larger than the ideal size is a problem. It is better to have an inch or two less than the size of the hat. In general, patches' ideal size is about 3".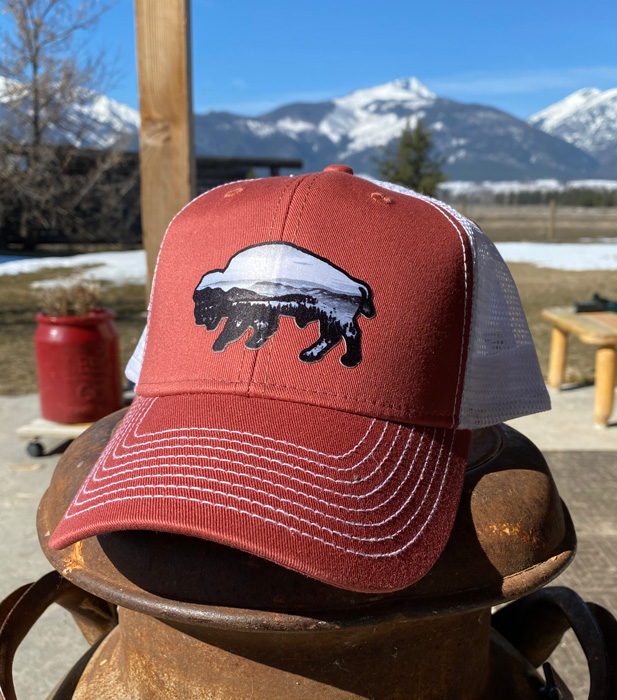 How to design my hat patch?
With today's technology, it has been easier to design your patches. There is a software application that you can use to make your vision a reality from scratch. But before that, here are some basic steps you can consider to get yourself started in designing your hat patch. This will serve as your guide to come up with the best patch for your hats.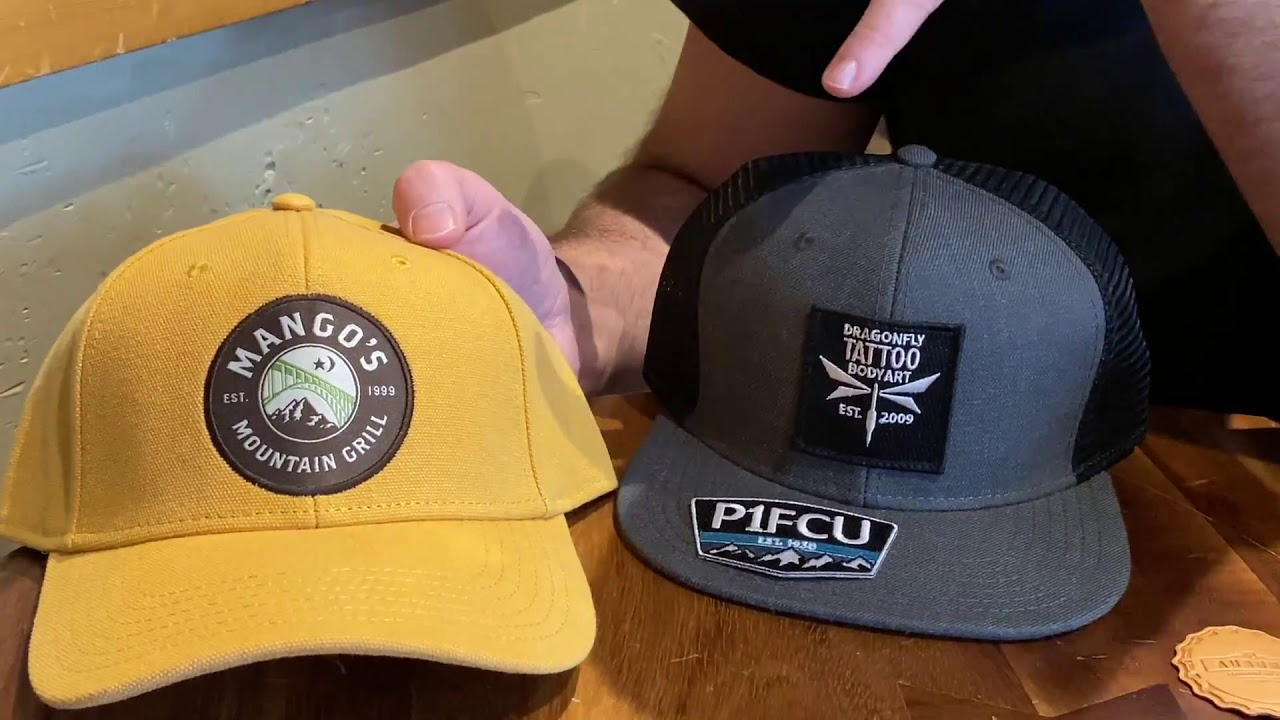 1. Decide on the hat patch size – As discussed above, you can refer to the ideal patch size as your guide for your patch size.
2. Pick the best shape for your patch – you can go anywhere regarding patches, either round or square shaped, even square or diamond.
3. Gather symbols or figures to put in the patch – If you have some figures that may signify essential details about you or your organization, try to gather them and arrange them nicely on paper. Or you can put them together to see if they can go well and make sense together.
4. Choose what patch to use – there are many patches you can choose from, depending on your taste and how you'd like to use your hats. For example, if you use it often outdoors, a PVC patch can do well and won't wear out fast.
5. Select your backing type – if you love to sew or know how to, then you can go with sew-on backing type but if you want the easier way out, choose adhesive or a Velcro backing. If you wish to further stability, you can pick an iron-on backing.
But if you want to make things less complicated, you can always visit patch maker web stores and check out their fantastic gallery of hat patches. Some of them, like the 4incustompatch, offer customized hat patches.
4incustompatch is a large manufacturer of custom patches. They have everything from small to large sizes and simple to complex designs. Their customization service is the best among all the stores online as they are backed by professional designers that assist clients in their custom designing. An expert in the field of patches!

Back to blogs