The Difference Between Woven and Embroidered Patches
March 11,2022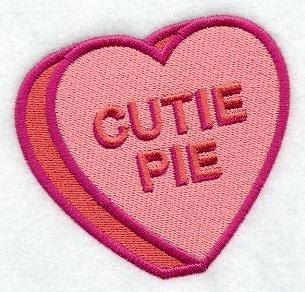 Are you having a hard time deciding on woven vs. embroidered patches? There's no denying that these two types of patches have been the top most popular types of patches available in the market ever since. And both have good advantages that would give you a handful of thinking which is better between the two. So, to help you out, here are some facts and what's not about woven and embroidered patches that you should know.
What is a Woven Patch?
A custom woven patch is created by stitching threads into a piece of fabric. A continuous stitching method produces a more definitive text and design output. Woven patches have a flat and smooth surface that has no raised texture. It is recommended to use woven patches if there's a need to incorporate more intricate details in the patch.
Making a woven patch starts by stitching from the top of the fabric, backing like continuous suturing. This process forms a tapestry-like illustration of your brand or logo. Woven patches are considered an aged-old style that is timeless and ideal for promoting your brand and style.
A single-color thread creates a perfect clean and simple effect on the logo. You can also choose more colors or a combination of colors to have that vibrant and detailed output. All these are possible depending on your creativity in creating your logo or brand design.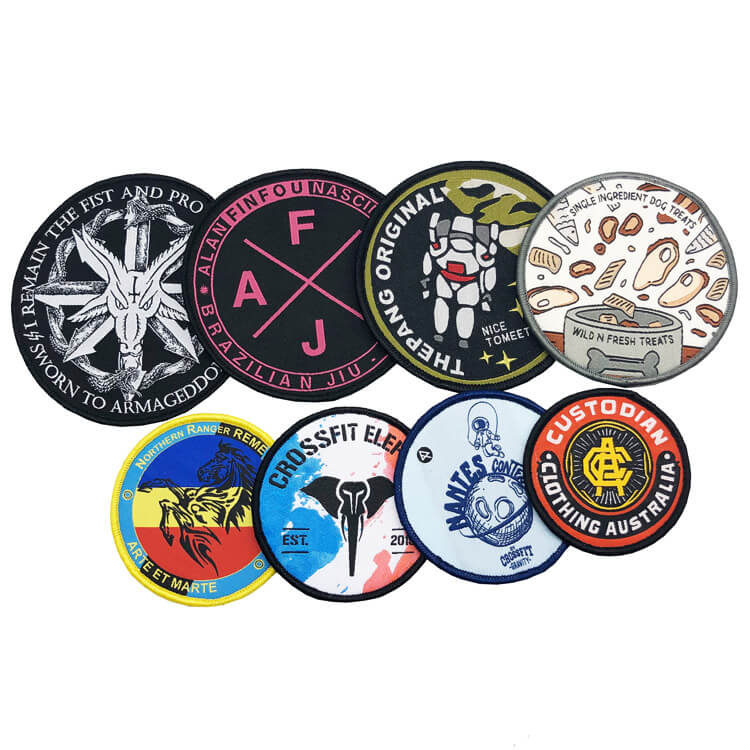 What is an Embroidered Patch?
Custom embroidered patch is primarily a fabric badge and is a prevalent embroidery piece produced with a cloth backing and thread. Back in the day, embroidery patches were considered an old and traditional art done by hand. In the twentieth century, they started to use schiffli embroidery machines. And at present, there exist high-speed mechanisms and computerized machines that fasten embroidery patch' production.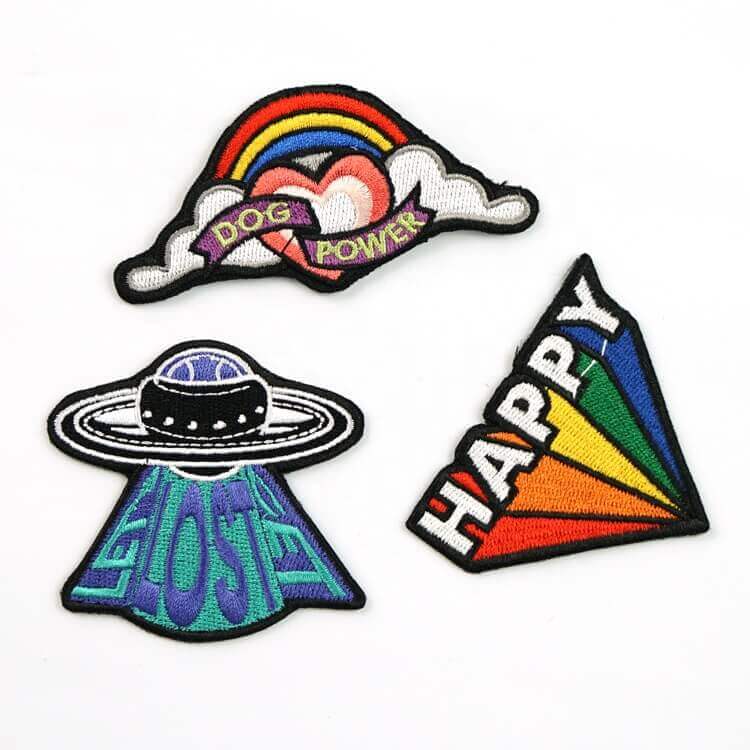 Embroidery patch's history portrays its elaborate and intrinsic designs of embroidery seen on robes and religious artifacts thousands of years ago. The embroidery patch has been a critical identification or symbol for military personnel and the likes in recent years. It has a significant role as a proof of identity and recognition of government employees, sports teams, organizations, and even private company sectors. Today, it has evolved to be one trendy fashion accessory.
Woven Vs. Embroidered Patch
There are distinct features that anyone can identify a woven patch from an embroidered patch. These features can be subdivided into appearance, details, and flexibility. Though they can only showcase subtle differences, it is always vital to know which is which, especially when you are into a particular project for your company or organization.
1. Appearance
Looking at both woven vs. embroidered patches, notice first how it looks. Observe the overall appearance of both, and you will see the difference in how its weave transpires.
Embroidered Patch – It appears to be bulkier and thicker. It uses a thicker type of thread. Its weave is tight but not as close as the woven patches since it uses a thicker line and requires more space than thinner woven patches.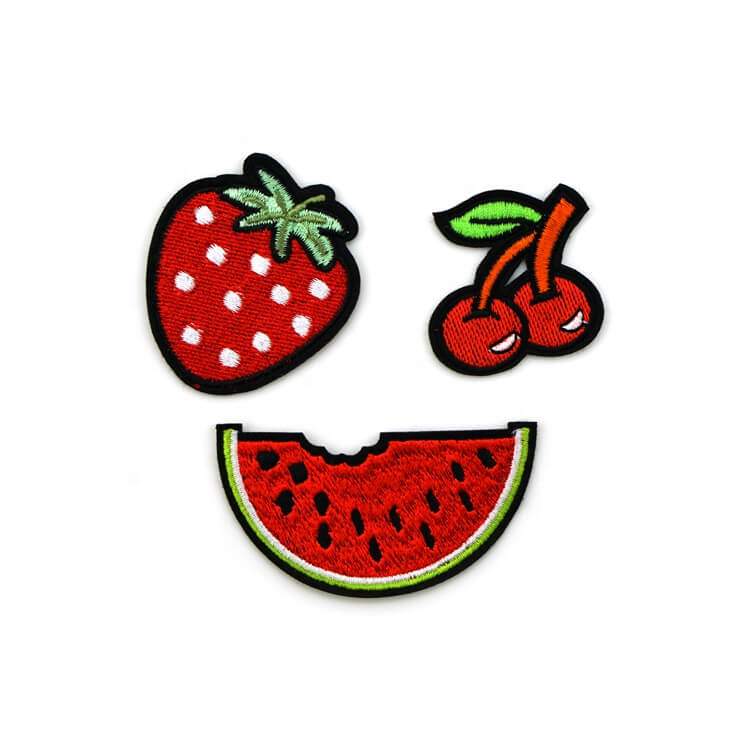 Woven Patch - A woven patch has a much thinner thread than the embroidered patch. Using light lines makes it possible to have a tighter weave, resulting in a more detailed output. A thin thread of custom woven patches creates a more precise line with a flat surface or appearance. This results in appearing so much like a printed piece rather than woven. Overall, the thickness of the woven patch is more streamlined and thinner.
2. Details
Embroidered Patch - The details of a custom embroidered patch are denser and heavier than that of the woven patch. While the embroidered patch feels thicker, it provides a lifting effect and a three-dimensional upshot. If you want to have or retain that classic look with not many details and text for your patch, you can directly go for an embroidered type.
Woven Patch - The woven patch gives it an edgy and lighter advantage. If your patch project's design is precise, with small intricate details and wordings, then pick a woven patch instead.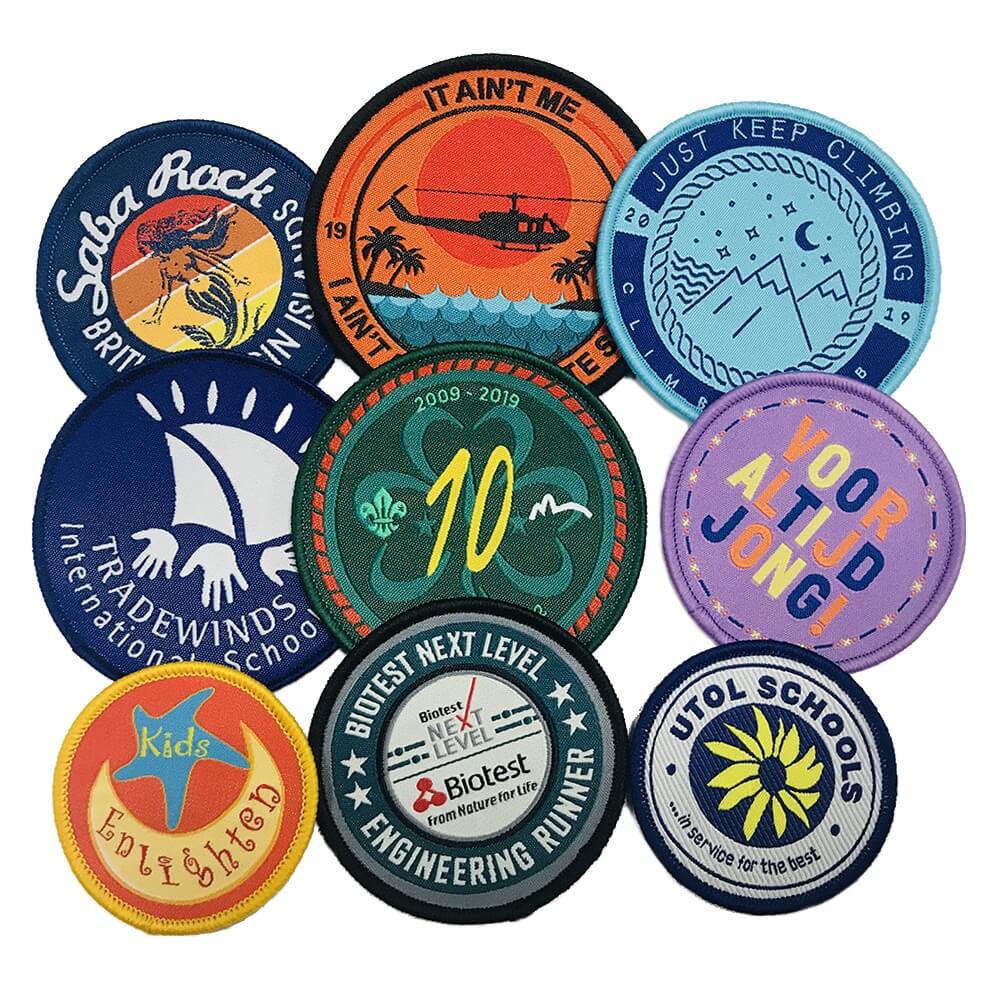 3. Flexibility
Comparing woven vs. embroidered patches' materials and their production process, we can assess which of the two are more flexible in most aspects.
Embroidered Patch – It can accommodate designs that require minimal details only. Its threads are thick and look heavy. That is why embroidered patches are not much flexible in this sense, unlike woven patches.
Woven Patch – This type of patch is produced in a smaller size than the embroidered patch. As mentioned above, woven patches use thinner threads, resulting in a more detailed and flattened output. We can make woven patches smaller as to one inch in diameter. Furthermore, woven patches can be placed anywhere in or out of any clothing. It does not give a bulky feel, and it is lightweight and versatile in anyways.
What is the best backing type for woven patches vs. embroidered patches?
About the subtle difference in the character of embroidered vs. woven patches, we can say that both can work around the same types of backing. Here are the top three backings that most producers use for woven and embroidered patches.
1. Iron-on backing
One of the easiest and quickest ways to attach a patch to garments such as bags, shirts, and pants are iron-on backing. You only need the adhesive, iron, and a piece of cloth to place between the iron and backing. Iron-on backing makes patches such as embroidered or woven sturdy and reliable. It adds density to the thickness of the patch. Though iron on backing is not a permanent fix, it can be supported by sewing the patch to the garment. Unlike other types of backing, iron-on uses a thin layer of adhesive that makes it possible to stitch in needles without any hassle. You can sew it through hand stitching or a sewing machine.
2. Adhesive Backing
The adhesive backing is another quick and easy way to attach patches to clothing. Unlike the iron-on backing, you do not need any other item. You have to peel off the covering of the adhesive side of the backing and paste it directly to any part of the garment. This is an ideal way of attaching patches for those who want a quick fix for their patches.
3. Velcro Backing
A Velcro backing is the definite go-to if you want an easy attach and remove mechanism with your custom patches. Many customers prefer this type of patch backing because of this feature. And luckily, it never fails to give clients what they want. It takes only one time to sew in the hook and the loop side of the Velcro, and you need not do it all over again. Removing the patch from the garment with the Velcro backing before washing can help lengthen the lifespan of the patch.
Additionally, with the Velcro backing, you can easily mix and match or change the attached patch at any time, provided they are in the same size and shape.
With all this information, we hope you already have an idea of what is better for your organization. Rest assured that either of the two can help you attain whatever your goal. If you need expert advice and smooth and price-worthy service, you may check on the website of 4inCustompatch®.
4inCustompatch® is a manufacturer of anything about patches. They are composed of well-equipped individuals dedicated to providing the best quality custom patch products. You don't have to worry about the ordering process because their website is up-to-date and very user-friendly. It is easy to navigate and is full-packed with everything you need about patches. Check them now.
Back to blogs