The 7 Types of Patches
February 02,2022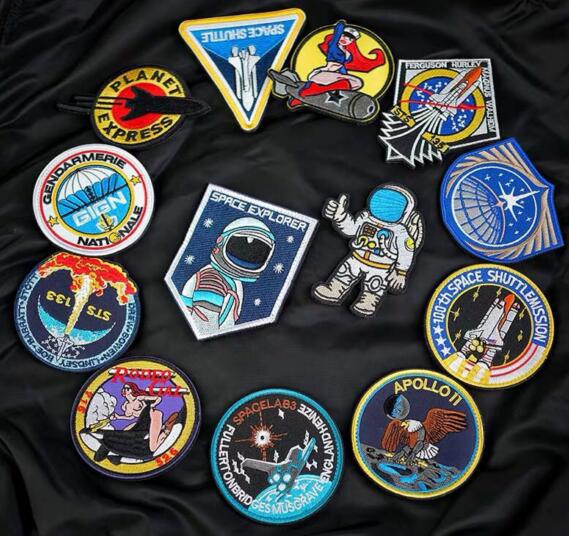 We love patches, and I bet you too! Patches are cute and fun to wear and unsurprisingly popular for a long time now. The type of patch came in different colors and designs, and even in sizes. It simply has all the patterns for all walks of life.
In the earlier years, patches cover holes or worn-outs on clothing. Not so long then, it identifies men in uniforms such as the military and the police. Most patches years ago are embroidered and are attached using pins or sewn to fabrics directly. And as time goes, many other methods how to attach patches came in. Some of these methods are iron-on, velcro, and adhesive.
Tracing back its history, we can say that patches have gone through a lot of reinvention and adaptation. It has been the icon for idealist groups, peace, solidarity, identity, and creativity. So, by that, we can say that patches are not just a simple embellishment of one's clothing but rather a form of showing uniqueness and a sense of identity.
So as mentioned, patches have gone through many years, many people and races have come of it for use. These times have brought innovations and have come to produce many other types of patching. What are these?
Read on below to know more about the types of patches.
Embroidered Patches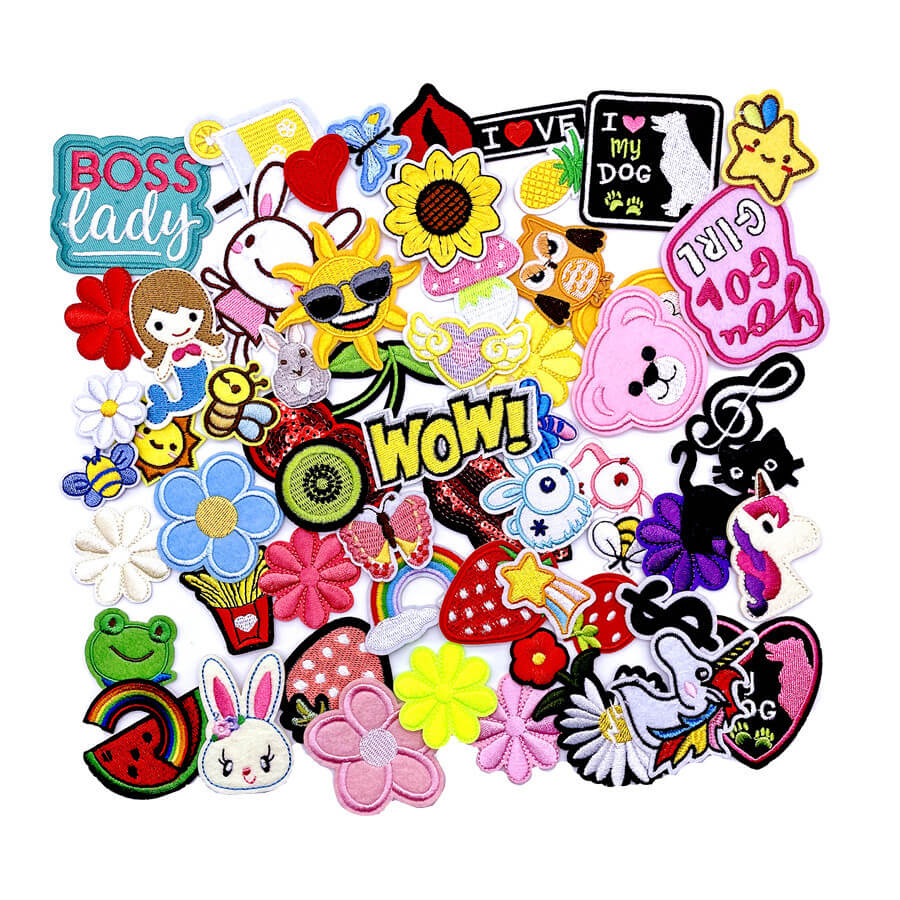 If you are after a classic look with rich texture, embroidered patches are for you. This type of patch is manufactured by stitching threads onto a fabric. This fabric type is called twill. You can choose from 100% embroidered or less. When you say 100% embroidered, there will be no twill fabric that can be seen on the patch, while less embroidered means there will be some twills visible.
It depends on your chosen design. Whether you want 100% embroidered or not. But most would suggest that if your design's background is plain and in a solid color, you can choose a less embroidered patch. If not, then you can have it 100% embroidered. Your choice, still.
Moreover, we also have two options when it comes to embroidered patch borders. We have merrowed border type. This border type is sewn and wrapped around the front to the back portion of the fabric. This type of border applies to those uncomplicated designs. Examples of borders that merrowed type is applied are square-shaped and ovals. On the other hand, we have die-cut borders for complex layouts or those designs that have some protruding parts.
Woven Patches
Woven patches are a lot thinner and are applicable for a more detailed patch design. It is created by weaving threads onto a fabric. It can be used in any way like that of the embroidered patch can. Only that, this type caters to designs with lesser details effectively.
This patch type is lighter as well, with a flat feel when touched. This result is due to no raised threads except for merrowed or on heat cut border. It provides clean and crisp graphic designs on patches.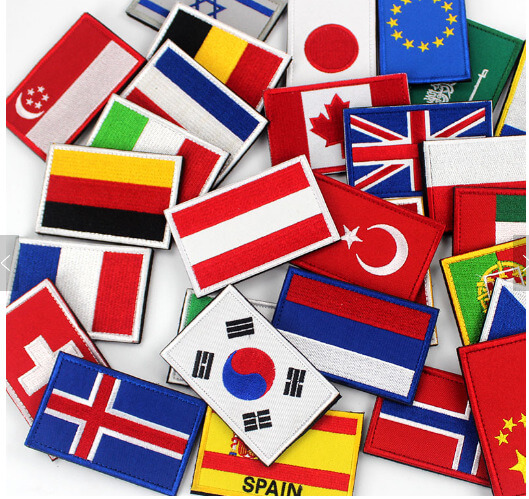 PVC Patches
Guess everyone already has heard about PVC a lot more times anywhere. It is a popular material for many industries since it is one of the oldest synthetic materials. It is somewhat compared to be like rubber and is praised because of its undeniable durability. There are hard and soft PVC types, whereas soft PVCs are most likely used. Soft PVCs are admired for their flexibility when it comes to forming and temperature. It can be shaped easily and would not be brittle in time. With all this, no wonder PVC-type patches have become popular.
PVC patches are made by applying pigment and melting at high temperatures for the design and shape. Adding to its admirable attribute is that it is waterproof, it does not fade quickly, and is not easily burned. It has no limits when it comes to design. However, you need to provide a molder first before you can produce it.
In attaching PVC patches, you can paste them on a variety of surfaces. But ideally, most choose to have it with Velcro on clothing.
Printed Patches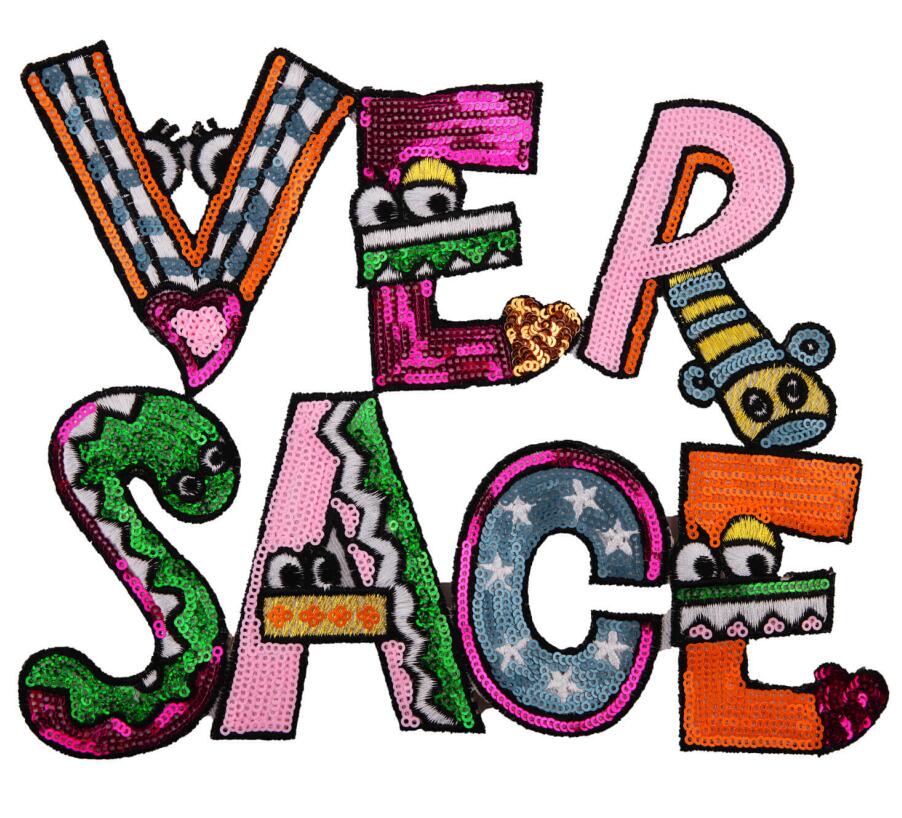 If you want something with high-detail text and design, a printed patch type is the way to go. This patch type considers no boundaries when it comes to design creativity and possibility. It uses an industrial printing technique that enables producing a much more detailed output. It gives away that realistic with zero restriction photographic-like results. This type is made by printing the designs on a large twill and cutting them down into desired shapes and sizes.
Leather Patches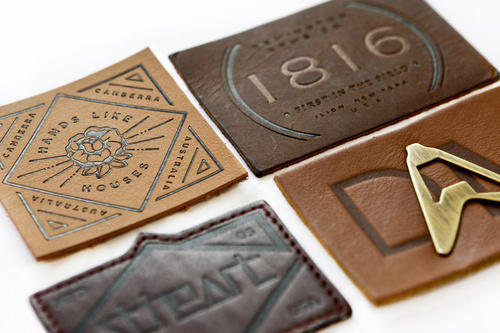 Another patch with classic quality is leather patches. This type of patch is usually used to attach jackets, jeans, caps, bags, and many more. These are leather cut-outs or shaped fabric that has embossing, debossing, printing, or laser engraving texts and designs on them. Like other types of a patch, it can be sewn on clothing, ironed on, or used with Velcro.
Chenille Patches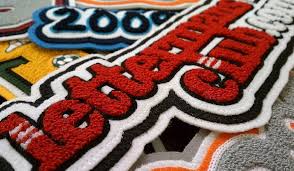 These kinds of patches are best for a textured look patch. They are usually yarns woven to make a fluffy texture and 3D look. You can choose from different yarn colors and create various layering options to pursue this type of patch. Chenille patches are used on varsity jackets, sweaters, and awards.
Bullion Patches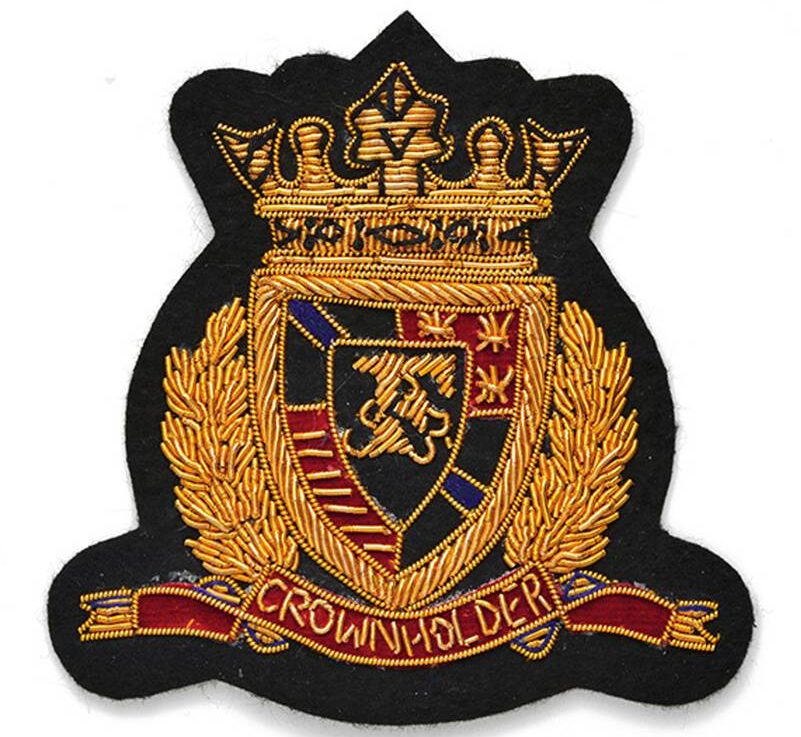 A Bullion patch is considered a high-end patch. This type of patch is usually used by elite club members, golf clubs, and military people. It is completed with a combination of silk, felt, metallic beads, and velvet materials. They are ideal for simple designs but they give a rich look overall. Because of its metallic and design totality, it also delivers an exclusivity, exquisite and elite feel.
There you have it! The seven types of patches. We at 4inCustomPatch® offer the best quality patches in the market. Take a look at our website. You can find the patch type you are looking for! From simple, single-colored up to high-end, very detailed patches, we have it. We also do custom patches for you!

Back to blogs