How To Choose the Right Patch Attachment
February 24,2022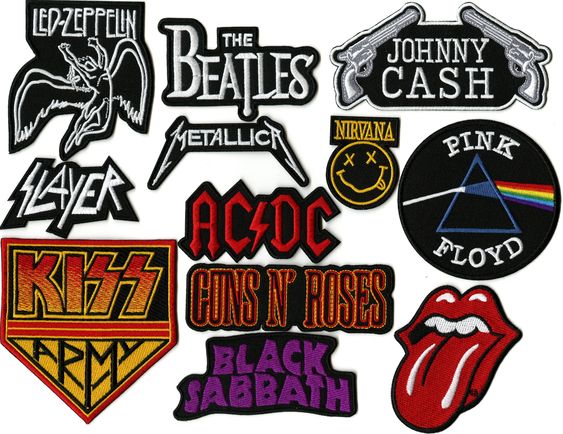 Custom patches are known to create impressions and emphasize statements. It showcases one's personality in the best way possible. It presents tremendous rewards for business marketing efforts as well. With these gains, no wonder custom patches have been around for a long time now.
Most companies use custom patches in promoting their brands and build connections with their clients. And within organizations, custom patches can also play a vital role in showing appreciation to employees. A custom patch can certainly do you well, whether for business, personal, or your workforce.
Now, if you are considering bidding on these custom patch advantages, there are some things you need to consider mainly. What are these?
1. How do you want your patches to be used or worn?
2. What patch attachment method can you choose to achieve your purpose?
3. Do you know the types of patch backing?
4. What patch border style s applicable for your patch?
How do you want to wear your patches?
There are many ways and means to wear custom patches. Most people attach it to jeans, shirts, bags, jackets, hats, and others. Here are also reasons or ways why and how people use custom patches in their daily lives.
· Accentuate garments – A custom patch can give a garment a little boost of attractiveness that can help you stand out.
· Fix or hide holes or scratches – This is one method most people are thankful about having a custom patch to hide or fix holes in their garments. Especially when they value the item much that they cannot afford not to wear or use it anymore, custom patches can do you wonders.
· Redo old and worn-out clothing – Using a custom patch is a flexible way of redecorating old apparel. A variety of styles and designs are available. Plus, the freedom to mix and match all these can bring it back to life in a second.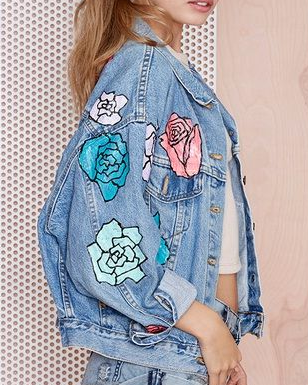 A custom patch is a simple piece of adornment. However, there is more to it that you have to decide before ordering your personal or your brands' custom patch. We have the design, size, as well as border style that you have to consider primarily. You also have to decide the type of patch you want to represent you or your brand since there are several patch types available in the market today.
Additionally, with all the above information, there's still another essential thing you have to decide. That is, how you'll attach your patch based on its purpose and usage.
What Are the Things to Consider in Choosing Patch Attachment Method?
Choosing the right patch attachment method for your patch is vital in selecting the best patch for you. With that said, know that there are various methods on how to attach patches, available. And the method choices will be based on the purpose of your patch. So, before jumping off to your patch attachment choice, you have to consider a few things first.
1. Do you want it permanently attached?
Do you want to attach your custom patch permanently without having to remove or change it at all? If so, there are options that you can consider when you choose this type of attachment method. But you have to take note that this is a permanent solution, and you may not be able to remove it whenever you want. Rest assured; its durability will be at its finest.
2. Do you want it re-attachable?
That's one good thing about patches. You can choose to have it re-attached and removed from your clothing if you choose the right method of attachment. So, if you are a fan of mixing and matching your wardrobe this one attachment method is good for you.
3. How securely attached do you want it?
Do you want it to be attached faster and uncomplicated, or do you wish it to be firmly attached? Do you want to be able to attach or re-attach it quickly and easily? Identify the stability of force on how your patches are to be attached.
Now that you have known and hopefully have decided on the above considerations, let us move on to the types of patch attachment methods. Be guided by the above keys to successfully decide on the ideal patch attachment method perfect for you.
What are the 8 Types of Patches Backing?
1. Iron-on Backing
You can attach this backing by applying heat. Usually, iron patches for clothes with this kind of backing have a sticky back covered by a backing sheet or a plastic removed before applying heat. The sticky portion will be activated when supplied heat or ironed-on. This method is a permanent backing, especially for iron patches for hats, but there are ways to remove it. And there's no guarantee that you can reuse the patch on the other items.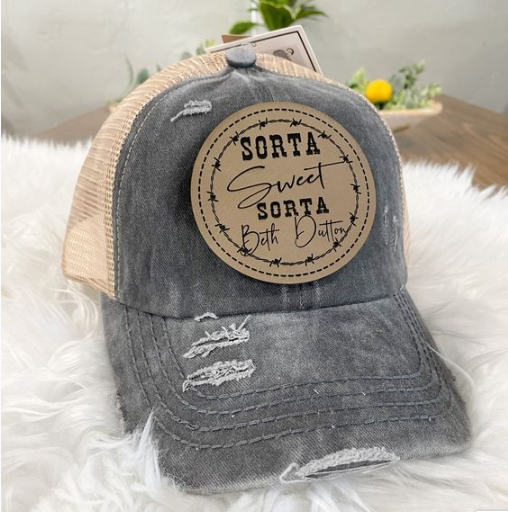 2. Sew-on Backing
This method of backing is one of the oldest ways to connect patches to clothing. This backing type is a permanent method of attaching patches but can easily remove whenever you want. However, please take note of the damage it might cause to the garment. Though it needs time and effort, it is considered the simplest method. Most embroidered name patches and embroidery patches have sew-on backing.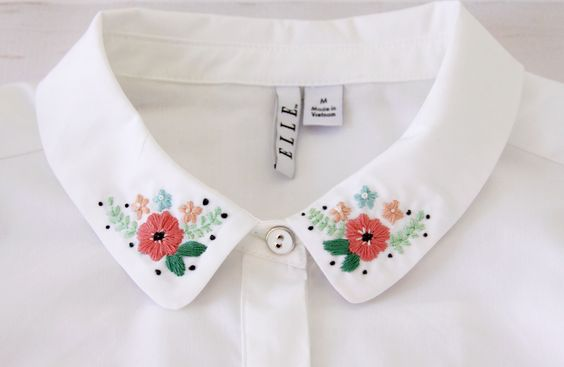 3. Tape Backing
This method is applicable for those who want their patches to be easily removed or re-attached. This backing is best for limited or quick use of a patch. Such as when you attach it to costumes or outfits.
4. Pellon Backing
Pellon backing is a Pellon fabric cut of the same size and shape as the patch. It is then attached to its back to cover the threads and embroidery. Its attaching procedure considerably adds structure and definition to the overall patch look. It also supports its shape while not compromising its thickness causing hardening.
5. Single Velcro
This type or method of backing for patches is ideal for a military uniform where constant changes or the need to remove one patch badge for another is expected. A single-sided Velcro patch is used if the clothing already has a loop fastener. A sample of this backing method is police patches.
6. Double Velcro
Another Velcro backing method is double Velcro which has two-sided Velcro. Sew the loop fastener side of the Velcro on the area of the clothing you want the patch to be attached to. The other side of the Velcro patch is already sewn or attached to the backside of the patch. This backing style is another method for those who choose to easily install and remove the patch. One sample of this method type is the Velcro patches for backpacks and Velcro name patches
7. Safety Pin
One of the best and easiest ways to attach patches on clothes is through a safety pin backing. A safety pin is affixed or glued on the back of the patch and is attached to the clothes.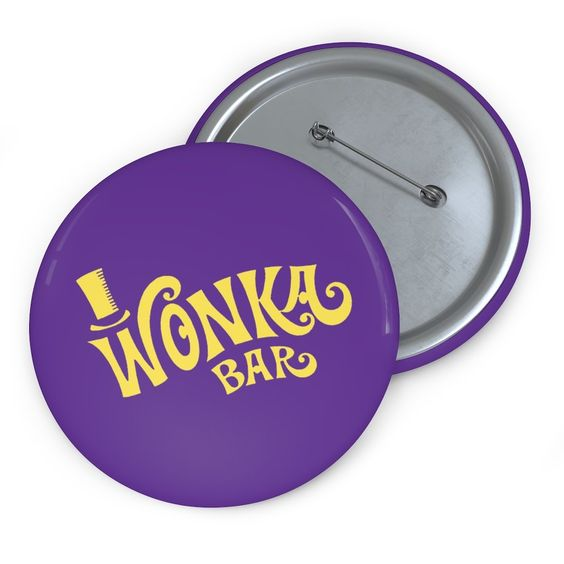 8. Keyring
This method of backing is usually seen on keyholders and the like. It has a ring that is hooked at a loop. Samples for this backing method are arm patches, name patches, and backpack patches.
Patch Border Styles
Another classic consideration when it comes to deciding your patches is their border style. We have two identical border styles that customers can choose from. These are the merrow border style and the heat cut border style.
1. A merrow border style – is a border style that gives that durable, no frays, and totally clean border look for patches. It can be used for shapes such as circles, rectangles, triangles, and square patches. Merrowed border style is typically applied to embroidered patches as it enhances its vintage and classic look.
2. A hut cut border style – on the other hand, is ideal for patches that have custom shapes or geometrical standard-shaped patches. It gives sharp and well-detailed border edges for patches. This process is done by stitching at the edges and cutting off closer to the border with a laser or hot tool. The technique of cutting with a hot tool will melt the edges of the patch thus, giving a sophisticated finish.
Where to Buy Custom Patches?
Hassle-free, quick, and easy, that's what online buying provides its consumers. But among online stores that offer custom patches, 4inCustomPatch® gives the most advantage. It is one of the leading custom patch manufacturers in the market today. They have a simple and easy-to-operate online customization system that supports their clients in ordering custom patches.
They have a 100% satisfaction guarantee on delivery efficiency, customer service, and of course, product quality. So far, 4inCustomPatch® has the most abundant product variety and most proficient design system in the market.
How to Order Custom Patches at Shop Custom Patches?
Step 1. Design Your Patch
If you already have your patch design, you may send it to us directly. But if you have yet to decide on the specifics of your layout, you don't have to worry. We have an efficient ordering system that will cover all the required details for your custom patch from the design, color, sizes, shapes, and backing. We all have the options ready for you.
Step 2. Design Approval
After you have sent us your design or filled-out or custom patch ordering system, our professional design team will send you a digital proof for your approval. You will be asked for any other ideas or comments regarding the output. We will also provide a final sample product before we start full-on production upon your confirmation.
Step 3. Receive your Patch
Get ready to receive your patch and be delighted at how it can impact you and your brand.
4inCustomPatch® team is always ready to serve and give their best quality service to their customers. Check on their website and feel free to inquire. Ordering is certified hassle-free and smooth.

Back to blogs