How To Choose Ideal Patch Sizes
February 09,2022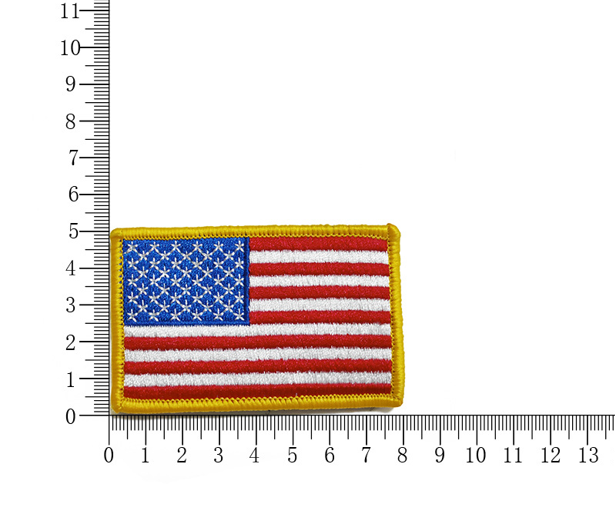 What is the ideal patch size? Wearing particular custom patches helps identification among businesses, organizations, schools, sports teams, and clubs. And these varieties in purpose admittedly impose standardization, especially in size, quiet not possible. Its size depends on the design, concept, and the area you are going to place the patch.
Custom patches add style to any outfit, apparel, or uniform. But primarily in the past years, patches are made to denote rank or position in a military group. Now that evolution in style and purpose emerged, patches are flaunted for many other purposes. Such as for fashion, to make a statement, or to impose personality and impression.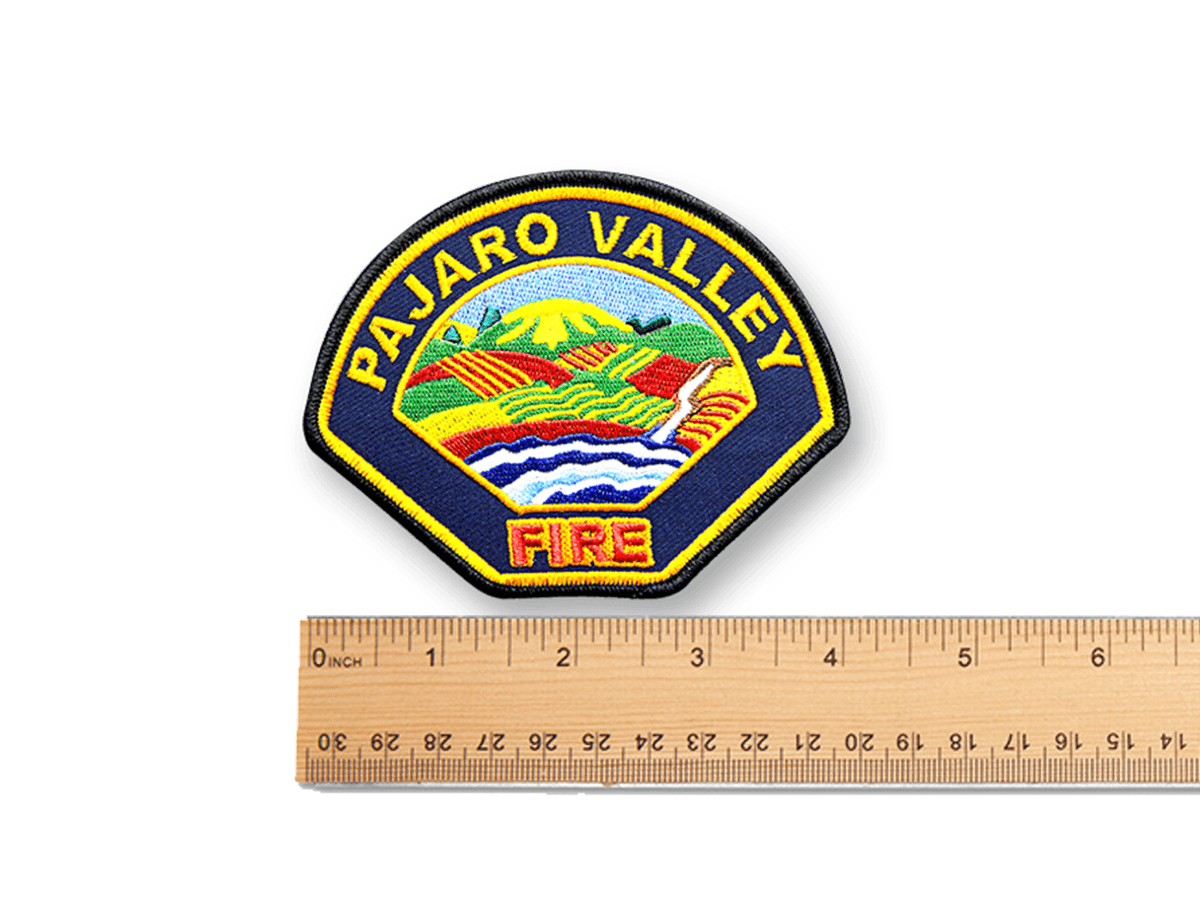 What is the standard size of a patch?
In the efforts to impose standard specifications on patches, there have been questions asked frequently. One is the standard patches size. The answer to this question depends on the preference of the customer. Thus, giving a specific or exact standard patch size is quite not viable. But we can emphasize that we have a common proportion used in ideal patch sizes, that is at most in three (3) inches.
Note that this is only a recommended size by most available designs, and the size still depends on the design, orientation, and concept. You can choose any size depending on these categories and your preference.
How to Calculate Patch Size?
We can get patch sizes by taking the average of both the height and width of the patch. To do this, you can start by creating a square or a rectangle around the patch and get its height and width. Then, add them accordingly and divide the result by two. With this information, we can note that the patch dimension result is affected by the patch orientation.
A diamond-shaped patch, for example, with an average patch size of four inches becomes 3 inches when moved at a 45-degree angle, making a square shape instead. There may have been no difference in the actual shape size, but there is additional space occupied by the whole item when placed in a diamond form rather than the square shape. Take note that there will be additional production costs and a waste of space when choosing this shape type.
What is the best size for a patch?
Therefore, to refrain from these difficulties, you may refer to commonly used patch sizes. They are adapted because of the advantages that they possess.
Mini-Size, 2 inches – This size type is usually used as a token to guests or participants rather than memorabilia. This small patch size can only accommodate a tiny bit of information or symbol from the event or organization. There are still those who go by this size type because of the limited space available on garments or where they should be attached.
Mid-Size, 2.5 inches – This patch size type is ideal for events and activities. It is usually preferred to be between 3 inches and 2 inches.
Full Size, 3 inches – Among all the three patch size types, the full-size type is the most selected for custom patches design. This type gives ample space for the layout and customization. It can emphasize the important details of the event or activities. Most events having this patch size have a huge number of attendees. This also reflects the organizer's effort in making the event historic or well-remembered. Though it will cost higher than the other sizes type, many people choose this for noticeable and more substantial memorabilia.
Another consideration you have to think about is the patch location. Here are common patch attachment areas that you might consider.
Chest – Most clients who wanted to place their patches on the chest part of the t-shirt or uniform chose the 2 inches to 3.5 inches size type of custom patch. For the reason that it should be clear and well visible to the other people. It serves as an upfront label of your employees or personnel towards your probable clients. That is why it needs to have the right amount of space to portray or display crucial details about your organization.
Hat – For patch size for hat, a height of 2.5 inches in maximum and 4 inches in width max, is preferred. This type is per the space that a hat can provide, commonly on the frontal side only.
Back – T-shirts or uniforms attached by patches at the back give away more space than the other areas. Clients choose a patch that can range up to 8 and 12 inches. This area will also provide an extra scope of information or detail that the patch can accommodate. Though, a higher cost might be perceived if this is for a business campaign, the bigger and visible, the better.
Shoulder – This area is one common patch location. It can be noted that most clients prefer it to be in 3.5 inches by 4 inches, enough clarity, and space for the allowable area of attachment.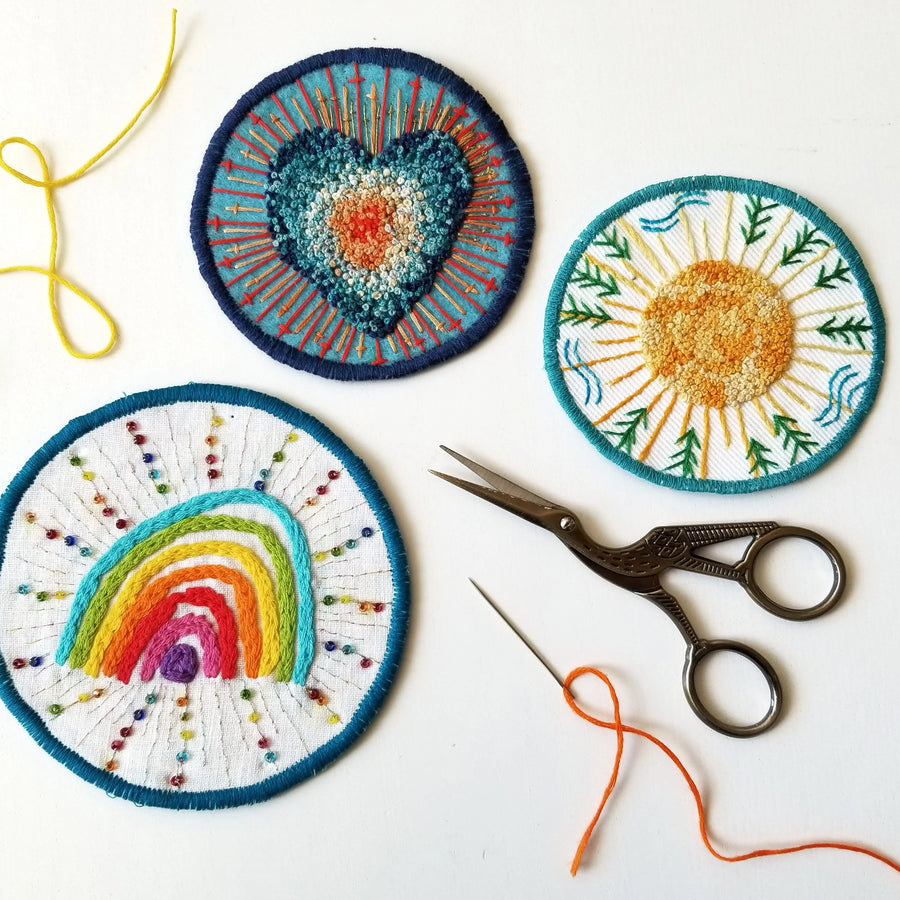 For business and organization, standard embroidery logo patch size, or the like, are likely to have 3 inches in size patches. While if it is rectangular-shaped, either of the 3 inches by 1 inch or the 3 inches by 2 inches sizes are can be considered.
Looking away from 4inCustomPatch®, we have special patches that are used for well-known organizations. They have common or standard patch sizes that they follow under their vision, aim, and identity.
Some of them are the following:
· Scout Patches: 3 inches
· Fire Patches: 4 to 5 inches
· Police Patches: 4 to 5 inches
· Security Patches: 4 to 5 inches
· Military Patches: 4 inches by 1 inch
· Biker Patches: 12 inches, for a back patch
Tips On Choosing Patch Sizes
Admittedly, it is easier to decide on the design of your patch than talk about its size. So, here are some helpful tips on how you can come up with the perfect patch size for you.
1. Purpose – Of course, you have to consider the purpose of the patch. As mentioned above, if you want to have it serve as a token only, a smaller size can do. If for a business campaign or organization identification, then opt for something bigger.
2. Location – Essentially, this is one of the considerations to point out when deciding on the patch size. Determine the area where you expect to attach the patch and know how much space it will accommodate.
3. Budget – Large patch have more details it can have, the higher the budget you have to set.
4. Design – If you have a detailed layout, it is better to have a bigger-sized patch. This instance will allow the producer to create the draft clearly and easily.
Where Can I Get a Custom Patch Made?
4inCustomPatch® is one of the many producers of quality custom patches online. What is ideal about this online store is that they offer a high-end ordering-processing-delivery experience to their customers through their advanced web store. They are backed with a professional design team and customer service as well. They do offer all sorts of patch size customizations from the design, size, shapes, and backing.
4inCustomPatch® do design consultation to finalize everything about the patches before they forward it to production. Making every client sure that they get what they envision their patches to be.
Check on their website and get the best quality custom patches for you!

Back to blogs